Date
June 8, 2020
Location
Virtual Online Event
Time
09:00 - 18:30 PDT 
Event Details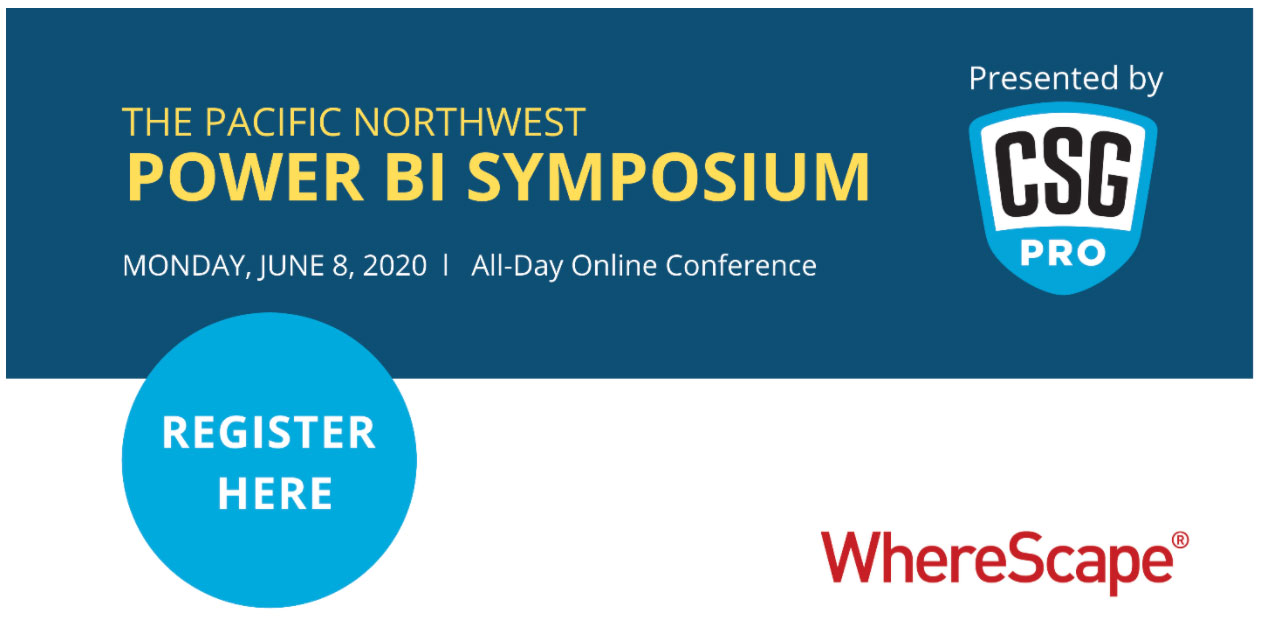 Hosted by our friends at CSG Pro, we are delighted to be supporting The Pacific Northwest Power BI Symposium.
Attendees will hear from world-renown speakers teaching advanced topics on Power BI. The Portland Power BI User Group, led by local BI consulting firm CSG Pro, is a community built around Microsoft's business analytics tool, Power BI.

"We believe the platform offers rich possibilities, and we keep pace by sharing our learning and doing deep-dive explorations of
topics."

Whether you are a new or experienced user anyone who shares an interest in data analytics is welcome to attend.
Find out More and Register Here: Learn more and register