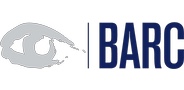 Date
Wednesday, November 27, 2019
Time
11:00 CET (10:00 GMT)
Details
This 60-minute webinar will discuss brand-new BARC research on Data Warehouse Modernization, written in response to surveys from 368 data warehouse professionals across Europe (77%) and around the world.
Join our webinar with BARC analyst Jacqueline Bloemen at 11:00 CET on Wednesday November 27 as we discuss the six key findings of the report, and we will send you the full document by email straight after.
This is a unique experience for you to:
Ask questions of a BARC analyst in your field.
Find out what the latest industry best practices are.
Benchmark your practices against your peers – is your company a leader, a follower or a laggard?
Agenda
11:00 Introduction to the report (Jacqueline Bloemen)
11:10 Introduction to WhereScape (Frederik Naessens)
11:20 Debate on the report's 6 'hotspots' – 5 minutes each
11:50 Q&A
12:00 Ends
Speakers 
Jacqueline Bloemen, BARC Analyst
Frederik Naessens, WhereScape Director Enterprise Solutions EMEA
Who Should Attend?
This webinar is suitable for data warehouse developers, data architects, IT management staff, CIOs/CTOs and data warehouse business users.
 Please complete the form below to register for the event
*If you are unable to see the form below, you may need to review your tracking protection and/or JavaScript settings