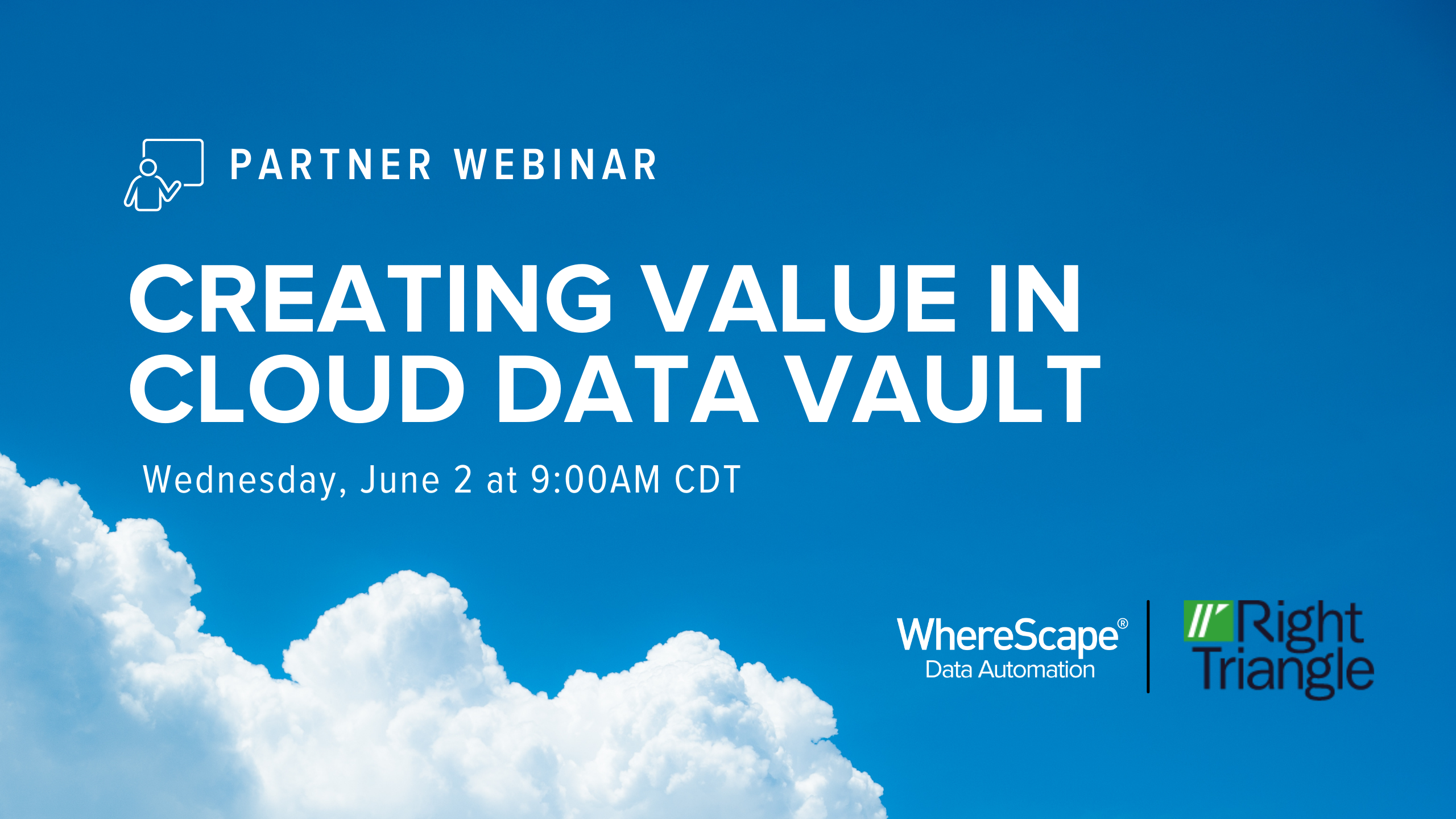 Date
Wednesday June 2nd, 2021
Time
09:00 CDT 
Event Details
Join WhereScape and our partner Right Triangle as we go from lift and shift to value in Cloud Data Vault. This webinar will show you how leveraging WhereScape Data Vault Express and Snowflake can help you realize the power of the Snowflake data cloud.
The webinar takes you through a real-life project at a large US health insurance company that switched to Data Vault modeling and migrated to Snowflake as part of a data warehouse modernization project.
Before the project began, the data warehouse of 9000 tables and 900 ETL jobs cost $3m to support in annual labor costs. Find out how, with a powerful combination of WhereScape Data Automation, Data Vault and Snowflake, the company:
Reduced build and maintenance effort by 60%
Enabled Agile principles in the delivery of data solutions
Automated data modeling
Replaced legacy ETL with automated ELT code generation
This session will conclude with a short 20-minute demo of WhereScape data automation software.
Register now by filling in the form below: