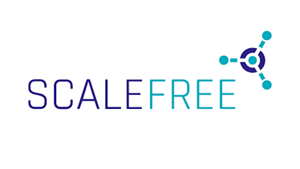 Date
Januray 18-20, 2021 (09:00 – 18:00)
Location
Online 
Event Details
This class takes you through the why/what/how of Data Vault 2.0. It is hosted by Data Vault 2.0 expert and WhereScape partner, Scalefree, and taught by Scalefree CEO Michael Olschimke, who received WhereScape's 2019 EMEA partner award for Technical Excellence. 
Who Should Attend?
This event is suitable for Data Warehouse and Business Intelligence Managers, as well as Data Architects. Although this is an introductory class, basic knowledge of Data Vault modeling is required.
What Will You Learn?
How to justify Data Vault modeling to the business
Technical descriptions of the architecture, implementation, methodology, and modeling.
descriptions on ETL design time paradigms, including templates, best practices and working SQL.
WhereScape Involvement
WhereScape Senior Solutions Architect, Terry Mooney, will demonstrate how to build and implement Data Vault 2.0 faster with WhereScape at 15:00 on day one of the course (Monday 18th Jan).

Find out more about the course and register here.