Date
September 10, 2018
Location
Bloomsbury, London
Event Details
This is the inaugural meeting of the Data Vault UK User Group, kicking off in style with a rare appearance from Data Vault creator and guru, Dan Linstedt. This informal Meet Up invites Data Vault enthusiasts for a night of insight, food and drink in a central London pub, and is free to attend.
Have you heard of the Data Vault method and want to know more? Are you working on, or thinking of starting, a Data Vault project and want to network with other practitioners to share ideas and solutions? The UK Data Vault User Group comprises of independent, informal professionals, and this will be the first of many Data Vault events in the UK.
Sign up using the form below to receive your personal invite, including address details.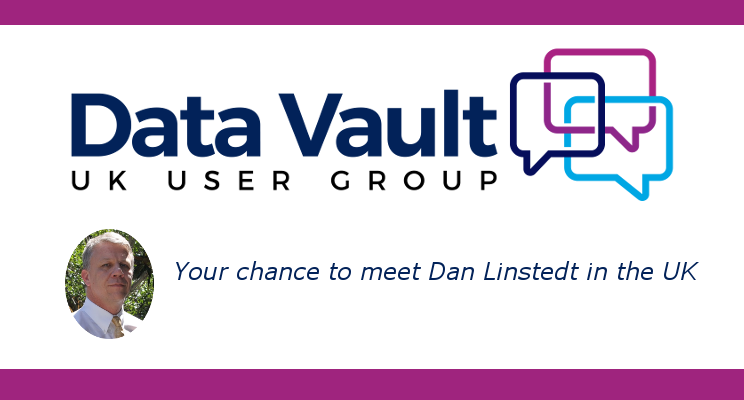 Agenda:
17:00 Welcome
Dan Linstedt – Benefits of the Data Vault 2.0 method
Open forum Q&A with Dan Linstedt
Case Study – Using Data Vault 2.0 in the real world
User Group survey
20:00 Close formal session, followed by food, drink and networking
WhereScape Activities:
WhereScape are a primary sponsor and organizer of this event. Our expert techies will be on hand to explain data warehouse automation and why it perfectly complements the Data Vault architecture. 
Please complete the form below to register for the event