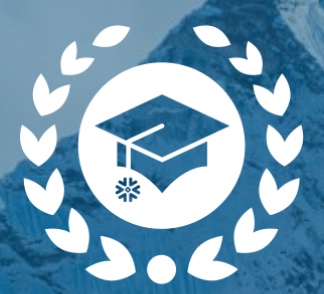 Date
2017 - 2020
Location
Online
Event Details
Snowflake Cloud Analytics Academy
Free cloud analytics certification for busy professionals
Time is a hot commodity for IT development teams and busy analytics professionals. Yet, it's more important than ever to sharpen your skills and close the gap of where you are today and where technology adoption is heading. To help you get up to speed quickly in cloud analytics, WhereScape has joined forces with technology leaders Snowflake, Amazon Web Services, Looker and Talend to offer the Snowflake Cloud Analytics Academy.
Offering a one-stop shop to master cloud analytics, the free, online Cloud Analytics Academy provides you with a convenient way to learn from industry experts at your own pace, and earn a Cloud Analytics certification in the process. The academy offers three tracks of 20-minute recorded sessions geared to business leaders, technical experts, analysts and BI implementers. 
Register today to take advantage of this free online resource and start your journey to earning your Cloud Analytics certification.
Be sure to check out the Agile Data Warehousing in the Cloud session to learn how automation can give IT teams an added boost when designing, developing, deploying and operating cloud-based data warehouses.