Date
October 1, 2019
Location
Pier Sixty - New York, NY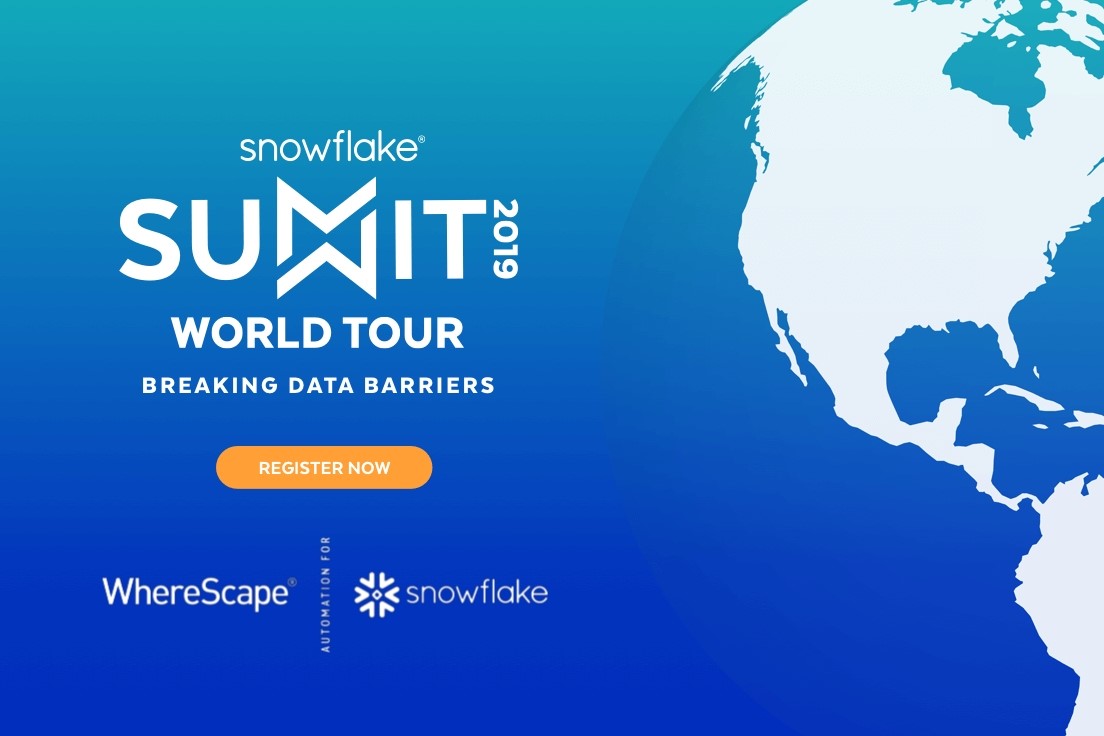 Event Details
The Snowflake Summit World Tour is bringing some of its most popular sessions to cities around the globe. Join WhereScape at this free event and attend a Snowflake Summit keynote, breakout and hands-on sessions that span the entire analytics ecosystem: data loading and transformation, data modeling, business intelligence, and the unique benefits of deploying a cloud-built architecture. You'll learn how Snowflake and its partners, including WhereScape, can form the foundation for your modern cloud analytics platform.
WhereScape will be exhibiting at the Snowflake Summit World Tour event. Stop by our table and learn how WhereScape® automation for Snowflake can help your data warehousing team fast-track a move to the cloud and begin to reap all of the benefits of Snowflake faster. 
Learn more and register for this free event today.