The CDO View is a series of webinars from the perspective of a successful CDO, giving insights into how technology can be utilized to deliver exceptional performance at large organizations.
Join us on Wednesday 23rd March at 10:00 CT / 15:00 GMT / 16:00 CET.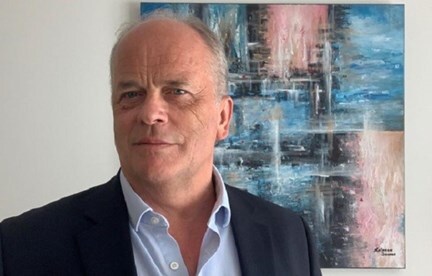 This series of three webinars is hosted by Simon Asplen-Taylor, previously CDO at Tesco, Bupa and Rank Group, founder of DataTick and regular fixture in Data IQ's 100 Most Influential People in Data's annual list of who's who in the data world.
New leaders who achieve a quick win are rated 20% higher by their bosses than those who do not (Harvard Business Review). 
A quick win reassures your boss that it was the right decision to give you the job, and it also sends a positive message to the people who are working for you (it's OK to follow you because you know what you're doing), and the people who work alongside you (you're going to make a difference).
So what does this mean for CDOs and their data teams?

Join Simon in conversation with Ramesh Pannakal, Customer Success Manager at WhereScape, as they discuss some of the quick wins Simon has made in his position of interim CDO at large organisations.


With only short-term contracts at successful companies to make maximum impact, it was imperative for Simon to make an impression straight away and get the trust of his employers so he could effectively implement his strategy at scale. Here he gives away some of his secrets, before taking questions from the audience.
Simon will explain:
·   Why quick wins are so vital for new CDOs
·   How he defines a quick win for data teams
·   The kind of quick wins that were most successful at previous companies
·   The impact of these quick wins on his team's and his own success
·   What happened next after his initial victories
·   How you can achieve quick wins at your company
Agenda
10.00: Discussion on introducing quick wins into data teams
10.20: Q&A
10.30: Ends
Simon has also written a book, called Data and Analytics Strategy for Business, to be published on June 3rd
For many organizations data is a by-product, but for the smarter ones it is the heartbeat of their business. Most businesses have a wealth of data buried in their systems which, if used effectively, could increase revenue, reduce costs and risk and improve customer satisfaction and employee experience. 

Beginning with how to choose projects which reflect your organization's goals and how to make the business case for investing in data, this book then takes the reader through the five 'waves' of organizational data maturity. It takes the reader from getting started on the data journey with some quick wins, to how data can help your business become a leading innovator which systematically outperforms competitors.

Data and Analytics Strategy for Business outlines how to build consistent, high-quality sources of data which will create business value and explores how automation, AI and machine learning can improve performance and decision making. Filled with real-world examples and case studies, this book is a stage-by-stage guide to designing and implementing a results-driven data strategy.