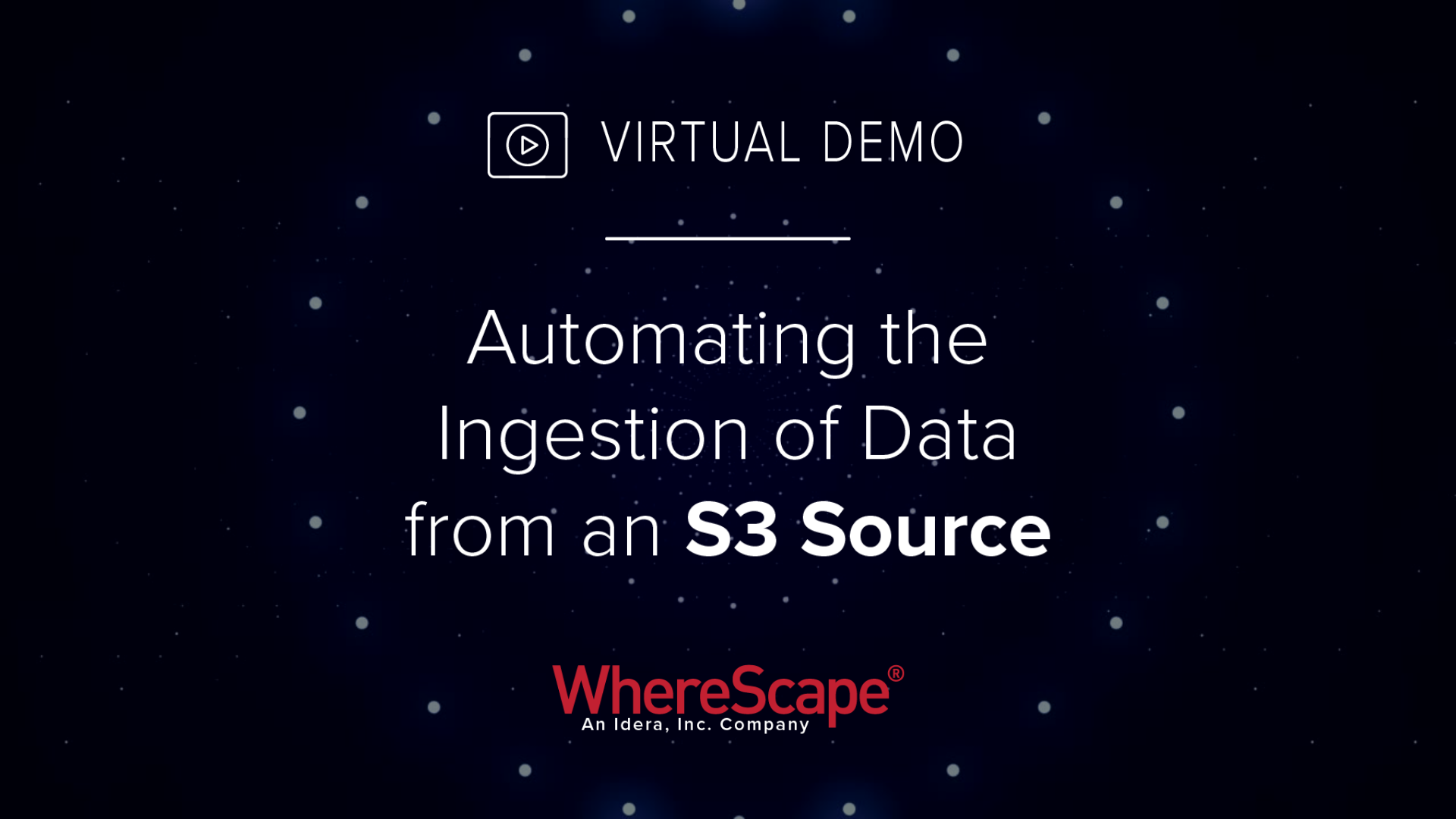 Date
Thursday June 2, 2022
Time
10:00 CET / 17:00 SGT – duration 30 mins
Event Details
This 30-minute demo shows you how to include Amazon S3 as a source for your automated data infrastructure. WhereScape's support for S3 has proved very popular in our conversations with customers and prospects alike, so here is your chance to see how it works for yourself.
A WhereScape solutions architect will show you how to quickly ingest S3 data, then how WhereScape Data Automation uses it to design, build and manage a data warehouse or data vault.
After the demo there will be an opportunity to ask questions in a Q&A session, so if there's anything you would like to ask about Data Automation or using S3 as a data source, this is your opportunity.
To find out more, please register for the event using the form below: