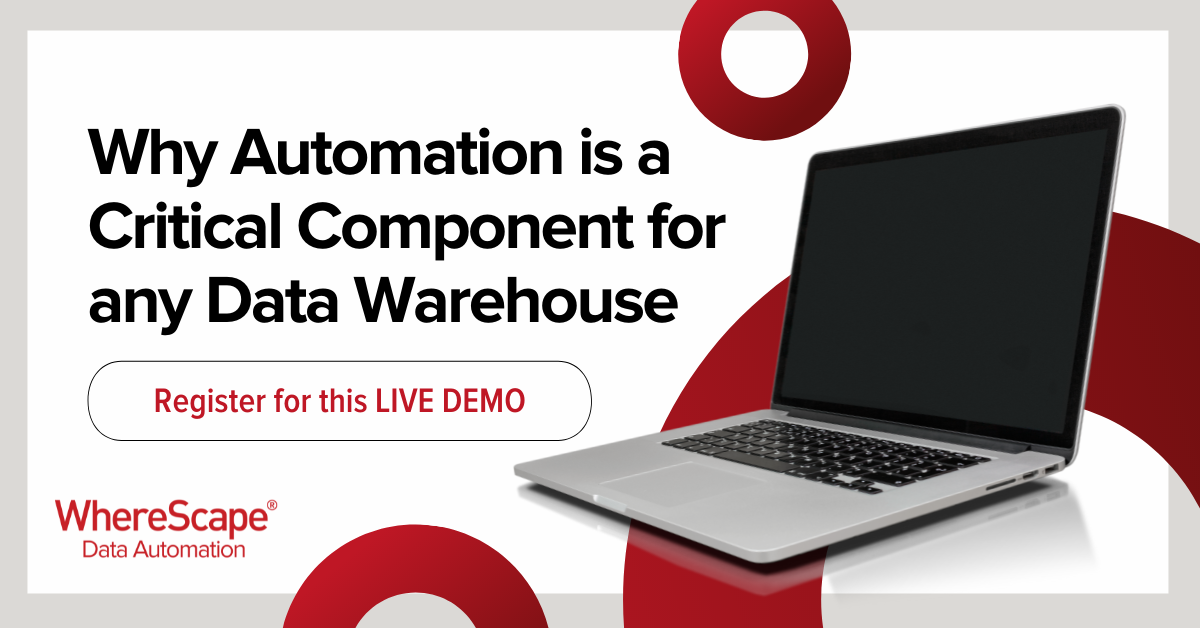 Date
Thursday January 6, 2021
Time
9:00 PT / 11:00 CT – duration 30 mins
Event Details
Join this 30-minute live demo to see how Data Automation can speed up the design, build and management of complex data infrastructure.
While databases and data warehouse design have advanced significantly over the past 20 years or so, often the ETL tools used to take data from source to target have not kept pace.
The added complexity of new technologies and the increase in demand for new and innovative data solutions mean that Data Automation is now essential for data teams wanting to keep pace with the speed of business.
Whereas waterfall projects using hand-coding ETL tools take multiple months and are inflexible to change, WhereScape Data Automation can produce working infrastructure in just 3-5 days. Changes and bug fixes can now be completed in two hours rather than days or weeks. These gains in speed are life-changing for data teams.
This demo will show you how WhereScape Data Automation can quickly:
Scope and profile any source system
Drag and drop objects from source to target to design your data warehouse
Create quick and dirty prototypes for verification by the business
Physicalize the model with an automated code generator
Document the entire infrastructure with the click of a button
Register now by filling in the form below: