In the 2011 movie Moneyball, Brad Pitt plays Billy Beane, the general manager of the cash-strapped Oakland Athletics baseball team. Using a heap of previously-ignored player statistics, Beane buys up undervalued players no one else wants – and goes on to win the league. High-five for clever data.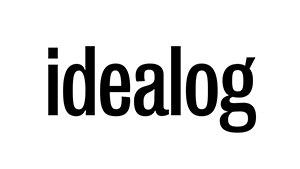 The moneyball hypothesis (that a data-driven culture produces more successful companies) is increasingly being shown to be true – by statistics, of course.
An Economist Intelligence Unit report: The deciding factor: Big data and decision-making, found companies making decisions backed by data perform 5% - 6% better than those who make decisions backed by – well other stuff.
Meanwhile, the same survey showed company performance improved 26% over three years when big data analytics was being used. Think Amazon or Facebook.
A separate EIU report suggested top-performing companies are more likely to be good at using data; low-performing ones are likely to be bad at data stuff. In many ways, the oft-touted "information age" has been a long time coming. But after a lot of false starts and trillions of dollars, we finally got there.
Today businesses depend on computers sifting through vast piles of data. They delegate decision-making to algorithms that choose what to buy and sell, who to trade with and so on.
The key that turns raw data into information is analytics. It's a discipline that's been around since computers used punched cards, but today's vast data lakes make it newly relevant. Data analytics is hot and has already had a profound effect on business, healthcare, science, entertainment and government.
Much of the noise surrounding data analytics focuses on what happens at the big end of town, where corporations and governments deal with vast quantities of information.
That's a discipline in its own right known as big data.
Michael Whitehead is CEO and co-founder of Wherescape. In his words, the Auckland-based business "is 100% about analytics".
While he is wary of the term big data, describing it as "largely a supply-side phenomenon", his company is recognised as a global player in the data space, with ambitions to challenge large IT incumbents like Oracle and IBM.
"Data is particularly useful when it comes to changing customer behaviour. This is something supermarkets like Countdown do badly with their customer cards and discount vouchers, but that telcos do really well."
So how do you get to be a data-driven company?
Whitehead says companies should look to their own resources first.
"You get the biggest bang for your buck when you dig into the data you already have. It could be customer data or transaction data. A telco will have call records, a retailer will have sales records and an airline knows who has flown where. This is all something no one else has.
"Big data starts when you add in external data. A classic example might be to use sentiment analysis taken from what people are saying on Twitter. There's value where that intersects with your own data."
Whitehead says New Zealand companies are up with the play when it comes to using big data, but are behind in their big picture thinking.
"Too often they are stuck with the idea of heroic decision making where the brave CEO goes out on a limb. They're not looking to use data as a differentiator."
The roll call of New Zealand companies that Whitehead says do see data as strategic reads almost like a list of the brightest tech stars. He names Xero, Orion Health, eRoad and Wynyard Group.
"Xero is starting to put data at the core of its business. Orion's IPO was all about data. eRoad never talks about anything but data.
"Data is particularly useful when it comes to changing customer behaviour. This is something supermarkets like Countdown do badly with their customer cards and discount vouchers, but that telcos do really well."
Whitehead singles out Spark as a New Zealand company doing interesting things with its own data. Last year Spark Digital Ventures formed its own data consultancy: Qrious. One of its first customers was another Digital Venture business: Skinny Mobile. Qrious helped Skinny learn which add-on products sell to which customers, what plans and offers draw in new business and what does and doesn't work in the businesses' retail outlets. Skinny shows you don't have to have a billion dollar turnover to make data work for you, Whitehead says. The business is run on a tight budget and doesn't have much in the way of internal staff or computing resources – before hiring Qrious it was using Excel to sift through data.