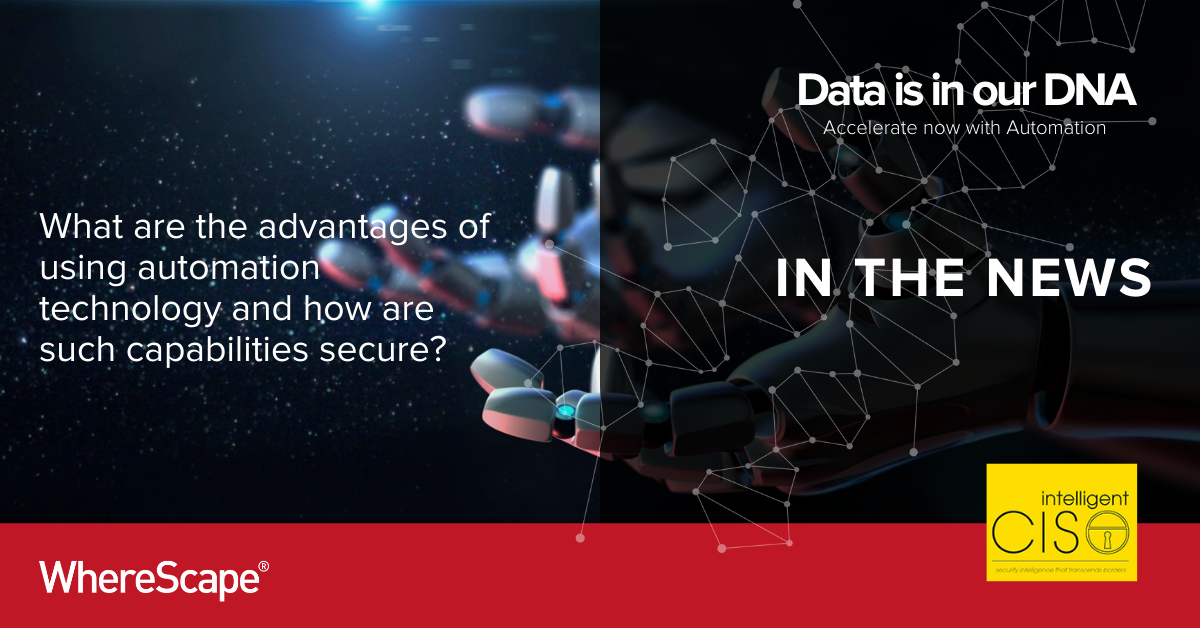 Simon Spring, Senior Account Director, EMEA at WhereScape: "Automation is a key part of maintaining efficiency within business processes. By automating time-intensive, repetitive tasks that don't involve a high degree of human inventiveness or imagination, developers and data teams can focus on delivering more strategic insights and work on more high-value tasks.
"Automation provides data warehousing teams with a wide range of benefits commonly associated with Digital Transformation: boosting developer productivity by five-fold, delivering data warehouses more quickly, as well as more easily adapting existing data warehouses as business needs change.
"We know all too well that with every IT investment decision there is the pressure to prove ROI, ensuring the new technology will help to future-proof the business as much as possible. Many organisations have concerns about adopting new technology on the basis that this product may work well now, but what about in the future? Will this mean the business is locked into a particular vendor's products, unable to migrate if a new and improved solution comes along? This is what we've come to call 'decision paralysis' – where IT professionals try to make future predictions on the needs of the business and its IT environment before it is even remotely possible to know.
"Automation can help here, particularly when it comes to avoiding some of the challenges of proprietary systems. Businesses are now growing and changing at speed and 'planning' for these future needs is like basing a 20-year plan off a horoscope. No business wants to be investing in a promising IT project only to find it has been entirely outpaced in no time at all.
"Automation can be a powerful tool. By creating the same data infrastructure, the automation layer effectively future-proofs an infrastructure investment by making it easy to move the data in or out when things change – whether that is between the latest solution from the same vendor, or to a new platform entirely. In short, automation refactors code and processes as new capacities become available, future-proofing the overall IT strategy.
"Maintaining a secure and compliant environment through manual operations is unsustainable, and though automation is not a silver bullet, it's as close to one as organisations can get.
"Automation takes basic tasks out of human hands, reducing the chances of human error from processes, enforcing patterns, improving accuracy, consistency and compliance.
"Automation can be a huge technical and cultural shift, but the benefits will help to spur economic growth and greater productivity. Improving compliance with security policies, the ability to deploy resources consistently at scale, and enabling teams to identify and remediate security issues faster, IT teams can enjoy extra peace of mind that their processes are future-proofed against the unknown."