With a Data Warehouse installed in just days, WhereScape is now helping drive efficiency gains and reduce complexity at Jersey Electricity.
HOW JERSEY IS BEATING THE UK TO AN ISLAND-WIDE SMART METER ROLLOUT BY 2018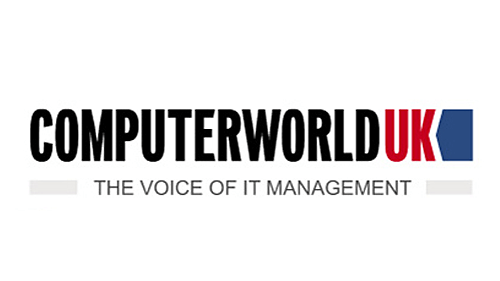 Until the UK settles on a standard it will struggle to move forward, Jersey Electricity's operation manager says
With a Data Warehouse installed in just days, WhereScape is now helping drive efficiency gains and reduce complexity at Jersey Electricity.
The UK's smart metering scheme has been troublesome to say the least.
With complexity around the Data Communications Company (DCC) network, suppliers and varying energy firms, the plan to install smart meters in the majority of homes by 2020 is looking increasingly unlikely.
But, according to Jersey's electricity supplier Jersey Electricity, the island is on target to equip every single one of its 48,000 homes with a smart meter – reducing costs for the customer and the utility firm, in the long run.
With smart meters, the Jersey Electricity will be able to read customer energy usage every half hour. Previously, it read its thousands of customers' meters just four times a year.
Further, by using a cloud-based SQL server data warehouse it can scale infinitely for these billion or so meter readings a year, and keep customers' bills digital.
Due to battles over technical specifications for the metering devices, Jersey has been affected by delays similarly to the UK. But while waiting for suppliers to deliver their devices, it has completed its infrastructure to integrate all its systems so it can make good use of smart meter data, as well as the underpinning communications network that connects the devices.
Its utility billing system, Jendev-maintained Microsoft Dynamics NAV ERP, is now integrated into a WhereScape data warehouse, which was installed "in days". On the front-end, its mobile responsive web portal is already up and running for customers to view their bills. It is through this portal that they will be able to see their energy usage.
"Before we didn't have anywhere to deposit and deal with those meter reads," Ian Crawley, Jersey Electricity's energy division operations manager told ComputerworldUK.
THE BENEFITS 
With some meters already installed, the utility firm is already beginning to see where it can reduce costs. Crawley said: "Whenever we get problems with metering, we would only pick those up at the very first instance which means three or four months down the line. With new data handling methods, we can pick up problems within a couple of days."
Further, it has helped the firm gain visibility of its networks.
"We know lots about what happens on our high voltage network as we have controls in place but we never knew what happened on the low voltage network," said Crawley.
Having this information will allow Jersey Electricity to aggregate meter readings against a particular circuit to give them real-time data on demand.
"If you have an underground cable running down a street feeding a lot of properties, we will be able to identify with WhereScape data what the actual demand is and whether it needs replacing – or if it could be sweated out another 10 years or so, for example, cutting our assets capital."
"Until the UK settles on exactly what they want then it is going to struggle to move forward"
If the UK's smart metering scheme was seen as a Brownfield legacy system, Jersey Electricity is its more agile, start-up-styled sister. Despite the £10.6 put behind the scheme, and the years of planning, the UK is unlikely to reach its targets.                     
Jersey, on the other hand, looks set to be running a fully integrated IoT-type energy system by 2018. 
"We haven't got the same level of complexity; in essence we are far more in control of our own future. It's that level of complexity in the UK that is causing the greatest problem," said Crawley.
"There are an awful lot of stakeholders involved in the smart meter technical specifications – SMET. Our meters are SMET1, but in the UK there have been lots of iterations. There are so many people involved they are on the third or fourth SMET."
He added: "Until the UK settles on exactly what they want then it is going to struggle to move forward."