Data-driven organizations are pushing the envelope as they seek competitive advantage. Beyond working to extract the value of ERP, CRM and supply chain management data in existing enterprise applications, organizations are now faced with the complexity of new real-time data pipelines such as social media and Internet of Things (IoT) device and sensor event data. These streaming event sources promise to accelerate the collection, analysis, and action taken to build competitive advantage. Organizations that can spot and act on trends related to operations, customer tastes, and overall market conditions in real time will have a clear advantage over competitors, who are taking days, if not weeks or months, to find those same opportunities.
Download the Streamlining Your Data Pipelines Infobrief written by John L Myers, managing research director of Enterprise Management Associates (EMA), and learn how IT organizations are using automation strategies and practices to tackle the new challenges of constructing and maintaining streaming data pipelines.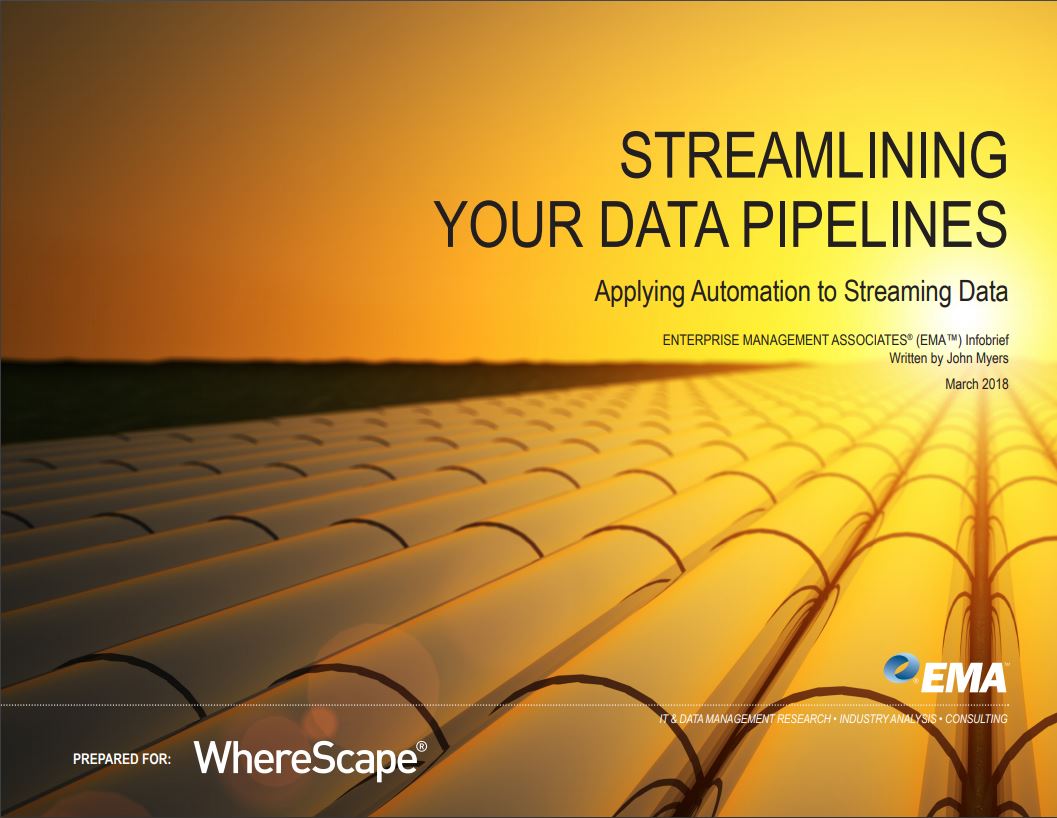 The Infobrief will review these key considerations to help you understand the value streaming data automation might offer your organization: 
The growing adoption rate of streaming data strategies with IoT, enterprise applications, and mobile and online data
The complexity of streaming data management and engineering across multiple points
The value of automation for data infrastructure engineering initiatives to increase scale and maintainability 
The strategic impact of automation on streaming environments  
The value of business outcomes for automation practices 
Complete this form to download your free EMA Infobrief (a $99 value) and discover how your organization can leverage streaming data automation to build competitive advantage.