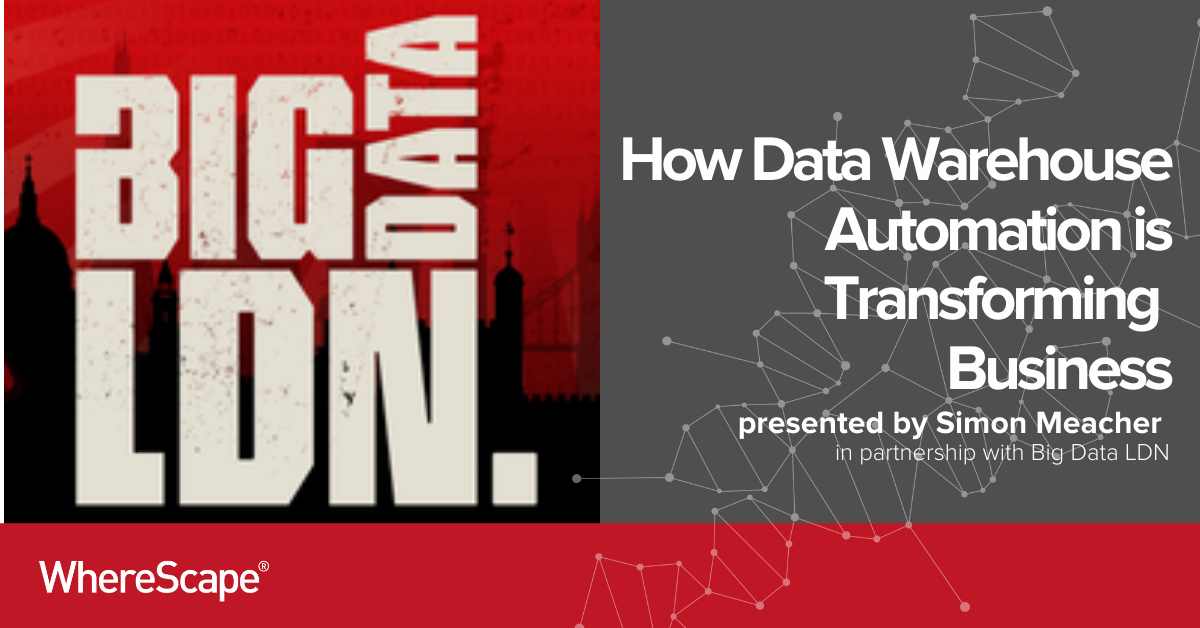 This 60-minute webcast, brought to you in association with Big Data LDN, is split into 2 sections. The first 30 minutes features stories from the real-life projects, as Simon Meacher of Engaging Data tells us how he used Data Automation to solve problems as a consultant at a variety of UK organisations. Then we see a live demo of the software in action, as we attempt to build a Cloud Data Warehouse in just 15 minutes.

The WhereScape community is seeing huge leaps in agility and productivity, as teams combine the gains provided by Data Automation tools and Cloud computing.

Benefits include:
Savings in money and resources on data projects
Individual developers spending less time crafting bespoke data infrastructure and more time on delivery
Standardized procedures and adoption of best-practice templates that democratize the data warehouse
Who should attend?
Data Professionals including Business Intelligence Managers, Data Architects, CDOs, CIOs and CTOs interested in seeing:
Customer examples of how automation delivers incredible results across an array of digital transformation projects worldwide.

The power of Data Warehouse Automation in unifying data sources throughout the company for fast, accurate BI and a fully-documented architecture.
A demonstration of how to orchestrate and optimize traditional data flows so you can make decisions at the speed of business.
You will see
How Data Automation is Transforming Business (Simon Meacher)
Can We Build a Cloud Data Warehouse in just 15 minutes? (live demo)
Q&A
Your speaker for this webcast is:
Simon Meacher, Engaging Data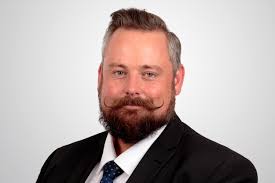 Having started life as a talented hand-coder, Simon exemplifies how being open-minded to automation technology can be transformative. During his career, Simon has progressed from developer to consultant and project manager, with the ability to turn round the fortunes of data teams, leaving them with a documented, repeatable automation legacy. He is now Director of Engaging Data.