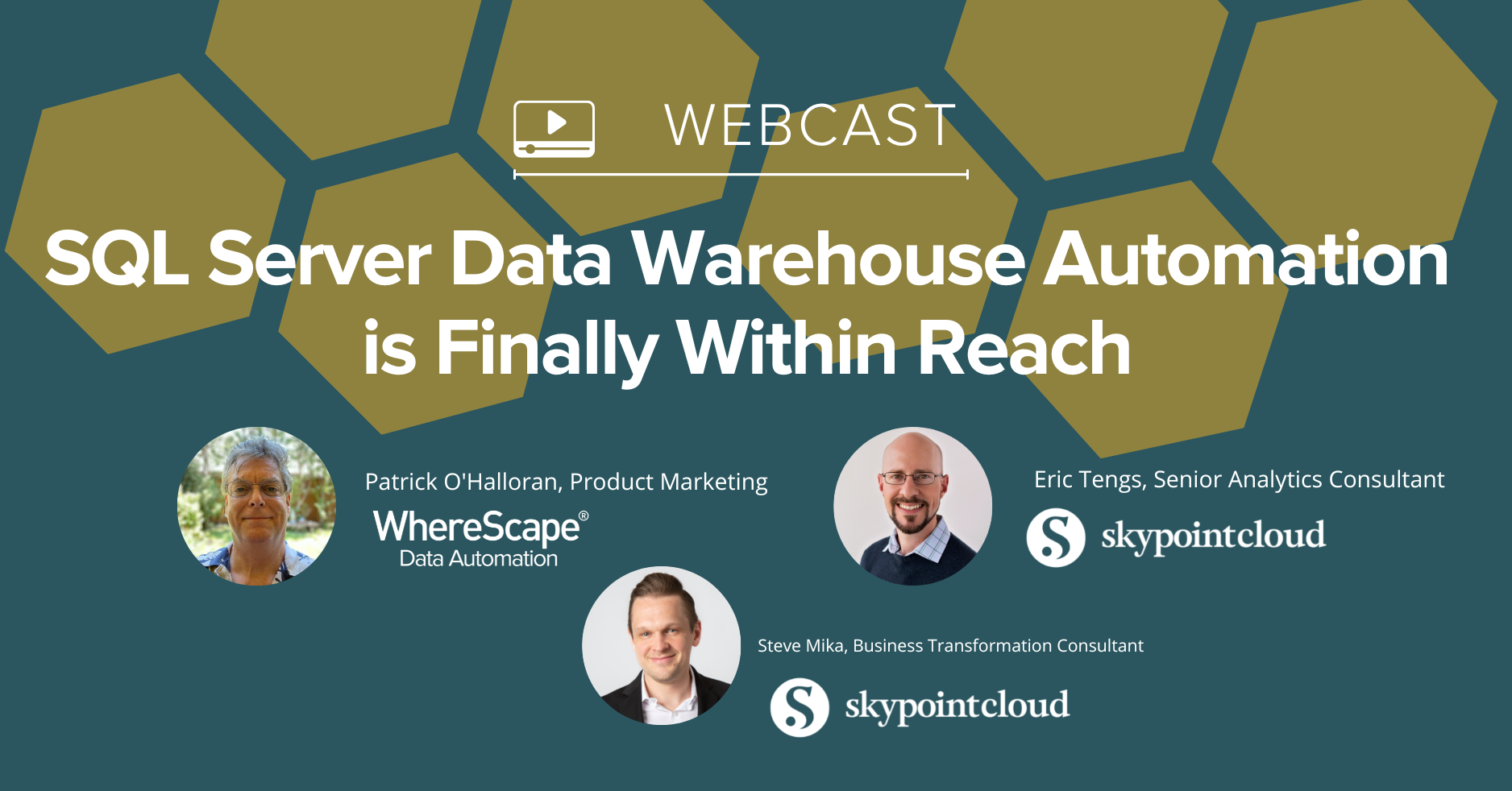 SQL Server Data Warehouse Automation Finally Within Reach
The mass migration to the cloud is something we've all likely been hearing about for some time. Outlets like Gartner portray a rosy picture of organizational cloud adoption for infrastructure, SaaS tools, and apps. But migrating your data warehouses to the cloud remains a low priority for most companies. 
Time, budget, and resource constraints are common excuses preventing the move. It's complicated, time intensive, and expensive.  
Now, with the plummeting costs of data warehouse automation, you can (and should) bump this to the top of your priority list. 
Special speakers from SkyPoint Cloud: business Transformation Consultant Steve Mika and Senior Analytics Consultant Eric Tengs​ provide an unbiased industry perspective on the importance of efficient data warehouse migration. These recent automation developments not only eliminate the time and cost barriers, and why NOW is the time to adopt before you're eventually forced to by the industry's biggest players. 
Steve and Eric address:  
How you can now build your data warehouse without writing a single line of code 

Generate documentation & deployment automatically - Governance included 

Building data warehouses in a matter of months versus years 

How WhereScape will save you a full re-write when migrating to the cloud

Data warehouse automation was previously not feasible for most organizations. With recent developments and impending requirements by large enterprises like Microsoft forcing orgs to embrace the cloud, you can't afford not to adopt automation.