This whitepaper by eminent data expert Rick van der Lans outlines the need for sustainable data architectures, describes how to design and build them and explains how they increase both productivity and business agility.
Download this paper to learn:
Why changes in the data landscape now demand sustainable architectures
Which technologies a more agile architecture will allow you to adopt
How to react faster to requests from the business
The role of code generators, including when and why to use them
The role of end-to-end data architecture automation tools
The changing role of data leads to new requirements for IT systems. Additionally, innovative new data processing and storage technologies are creating new business opportunities. Nowadays, systems can be developed that were almost unimaginable or too expensive to develop years ago.
To support all these new requirements and to leverage these new technologies, organizations are rethinking and redeveloping the data architectures of their current data platforms. It is not an option to develop new data platforms with architectures that will be as outdated within a few years.
A sustainable data architecture not only supports current data requirements and all newly identified requirements, but is adaptable and extensible enough to support (as yet unknown) future requirements. Sustainable data architectures are as nimble as animals that have survived millions of years by adapting to their changing environment.
Writer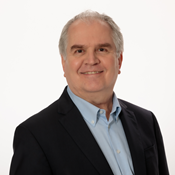 Rick van der Lans is a highly-respected independent analyst, consultant, author, and internationally acclaimed lecturer specializing in data architectures, data warehousing, business intelligence, big data, data virtualization, and database technology. He has presented countless seminars, webinars, and keynotes at industry-leading conferences. Rick helps clients worldwide to design their data architectures and assists them with selecting the right products. More recently, he published two books on Data Virtualization: Selected Writings and Data Virtualization for Business Intelligence Systems. In 2018 he was voted the sixth most influential BI analyst worldwide by onalytica.com.