WhereScape provides design automation to some of the world's largest and most complex data platforms. The latest release of WhereScape 3D further improves the User Interface (UI), the templating options, and delivers significant enhancements and value to the DataOps community. 
What's New in WhereScape 3D 8.6.7?
User Interface Refresh
Simplified metadata management and navigation

Our updated user interface and simplified layout provide new Search and Filter options to object trees and lists so users can quickly jump to the database, schema, table, or column they need. You'll find new ways to manage large lists of Templates and Model Conversion Rules using our new search, filter, sort, and grouping options.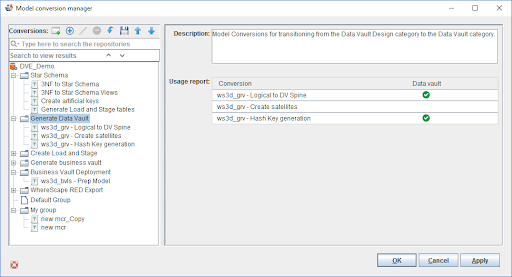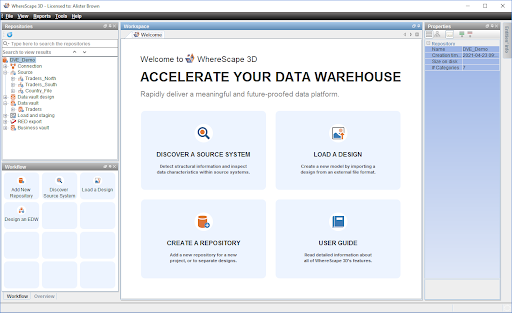 Pebble extensions
More variables available in Pebble templates

We have added the ability to use environment and user variables inside Pebble templates. Use the variables to change the functionality of a script:
When it runs in a DEV, QA, or PROD environment

Depending on which user is running it

Based on the time of day

To allow for quick changes by resetting environment or user variables
DataOps improvements
Integrate WhereScape with your CI/CD pipelines

A couple of enhancements to 3D will streamline your CI/CD DataOps processes!
First, the merging of models and generation of reports in 3D can now be done through the command-line interface. Complementing the new command-line access to Model compare and merge, we have added support for generating delta models by providing the option to only retain items where changes have been detected. Automating these processes helps reduce errors and speed up time to delivery!

Second, the execution speed of a number of Model Conversion Rules has been greatly increased, especially when working with remote repositories. Less time waiting on an hourglass means more time working on your data design: better design delivered faster!
You can read the Release Notes and download WhereScape 3D 8.6.7 here.