WhereScape Data Automation Software
From data warehouses and vaults to data lakes and marts, deliver data infrastructure and big data integration fast. Eliminate hand-coding, automate data and documentation, and focus on the work that turns IT requestors into IT advocates.
See WhereScape Data Automation In Action
Eliminate hand-coding and other repetitive, time-intensive tasks to fast-track big data integration and data management projects. Boost developer productivity and improve collaboration with the business.
WhereScape Automation Overview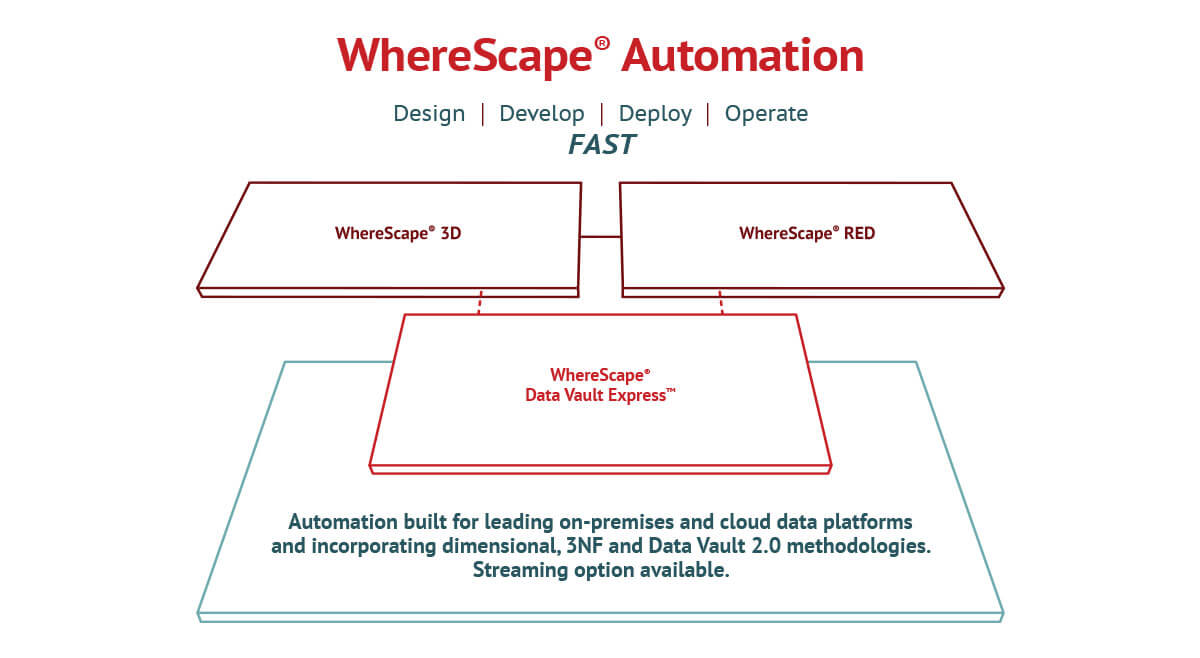 Built for Leading Data Platforms
Whether on-premises, in the cloud or a combination of both, WhereScape data automation solutions provide out-of-the-box best practices, optimized native code, and features for popular target data platforms such as Amazon Redshift, Apache Kafka, Exasol, Microsoft SQL Server, Microsoft Azure, Oracle, Snowflake, Teradata and more.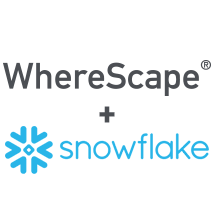 WhereScape® automation for Snowflake
Cut time to production for Snowflake projects with automation built to combine native Snowflake functions, wizards and best practices with common data warehouse modeling methodologies. Get more from your cloud investment sooner.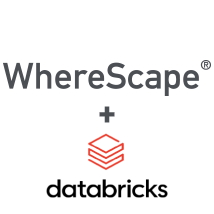 WhereScape® automation for Databricks
With automation built to leverage the enterprise capabilities of Databricks, minimize development complexity and deliver Databricks data infrastructure projects faster. Eliminate hand-coding and focus development resources on higher value work.
Introducing WhereScape and HVR
Pair WhereScape® automation with HVR data replication software and use log-based Change Data Capture (CDC) capabilities to efficiently deliver near real-time data to the business.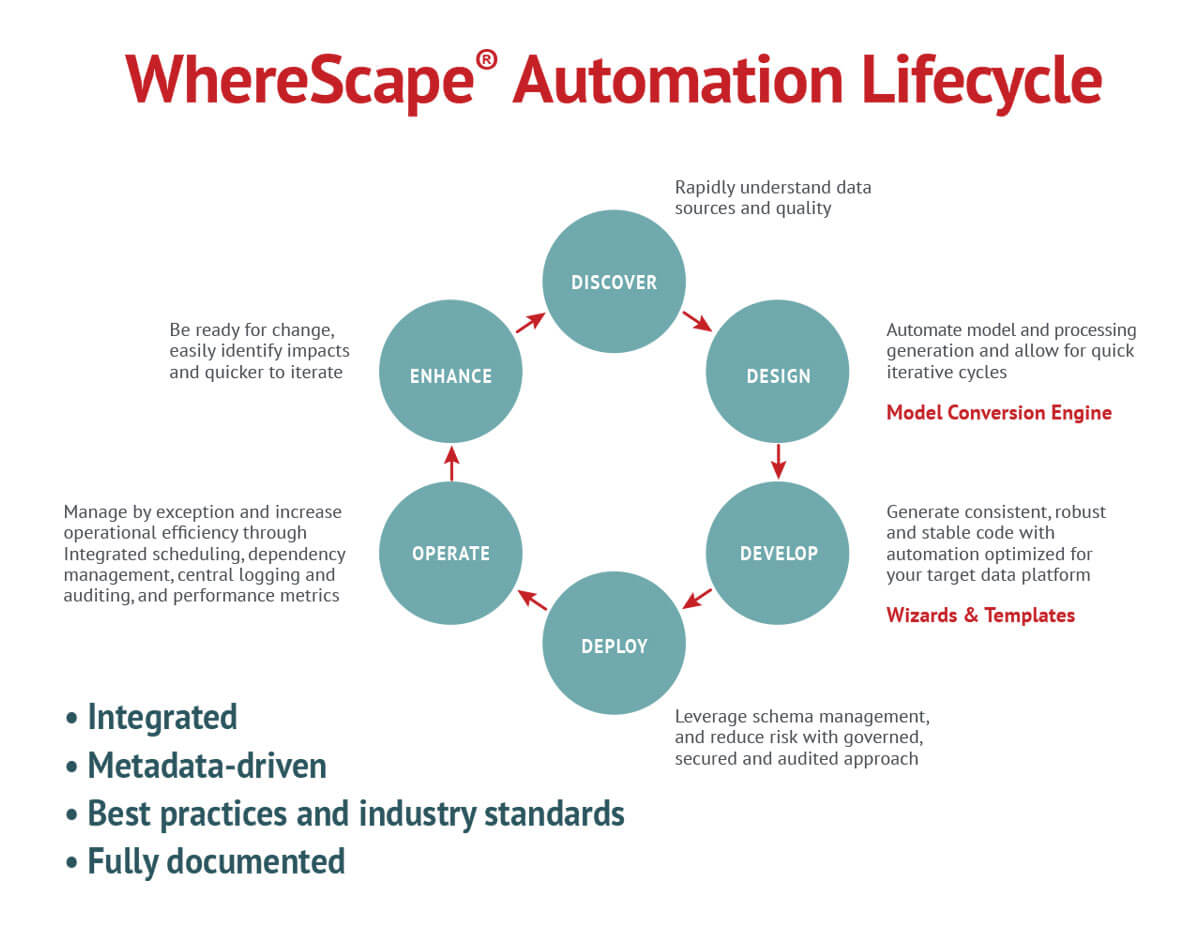 Data Warehouse Automation Readiness Guide
Industry Expert David Weels shares what you need to know about data warehouse automation
Wayne Eckerson on Automation
Learn how a metadata-driven approach to data warehouse development enables automation and big gains.
Modernization Research Summary
Benchmark your organization's efforts against EMA's industry research findings on IT modernization initiatives.
Delta Community Credit Union Experiences 300% ROI
A small team uses automation to deliver a new enterprise data warehouse fast.
Data Warehouse Automation Readiness Guide
Learn how automation answers big data integration needs.
Dave Wells on Time to Value
Hear why automating data to reduce the time to value is critical for innovation and competitive advantage.
Data Warehouse Automation vs ETL/ELT
Review this guide to understand how ETL and ELT tools differ from data warehouse automation.
Automation Readiness Checklist
Use this checklist to gauge if your organization may be ready for data warehouse automation.