The leader in data infrastructure automation
WhereScape helps IT organizations of all sizes leverage automation to design, develop, deploy, and operate data infrastructure faster. Thousands of users worldwide rely on WhereScape automation to eliminate hand-coding and other repetitive, time-intensive aspects of data infrastructure projects to deliver data warehouses, vaults, lakes and marts in days or weeks rather than in months or years.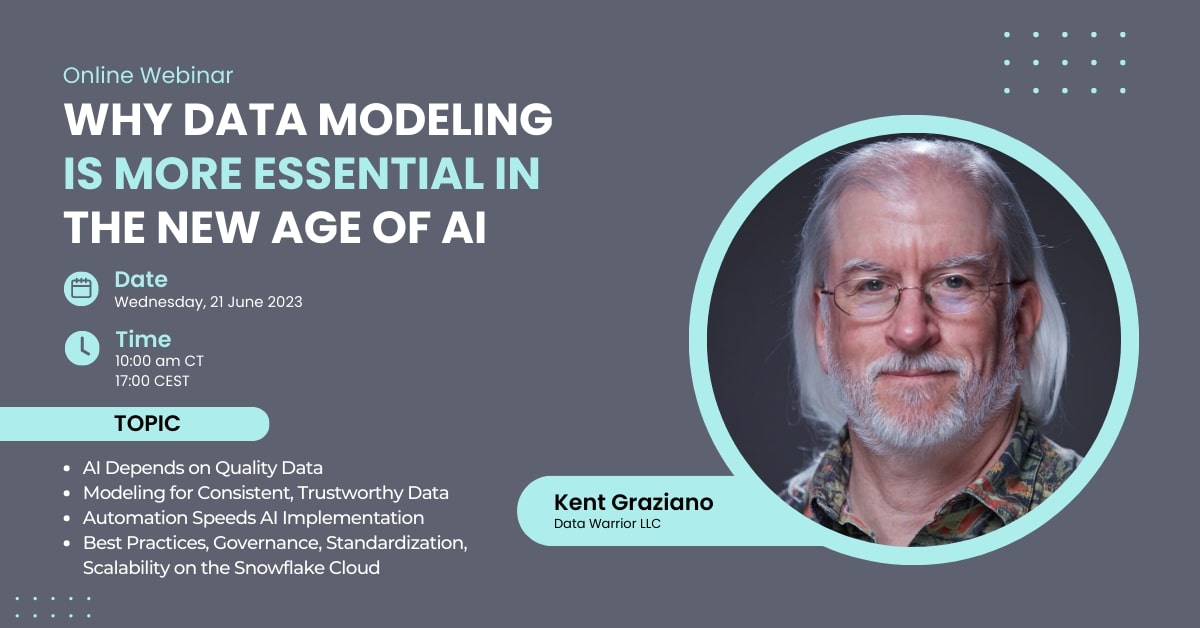 "Why Data Modeling is More Essential In The New Age of AI" hosted by Kent Graziano and Wherescape on June 21, 2023 at 10 AM CDT explores the critical role of data modeling in the era of artificial intelligence (AI). As AI continues to transform industries and...