Make fast course corrections, outsmart the competition, optimize cusomter experiences, and deliver on a myriad of other strategic initiatives.
Integrating Big Data
Big data integration is the process that draws nuggets of gold from a tangled mass of data. It connects Big Data sources to traditional data sources and enables them both to feed into a data warehouse to produce new forms of insight that were previously unobtainable.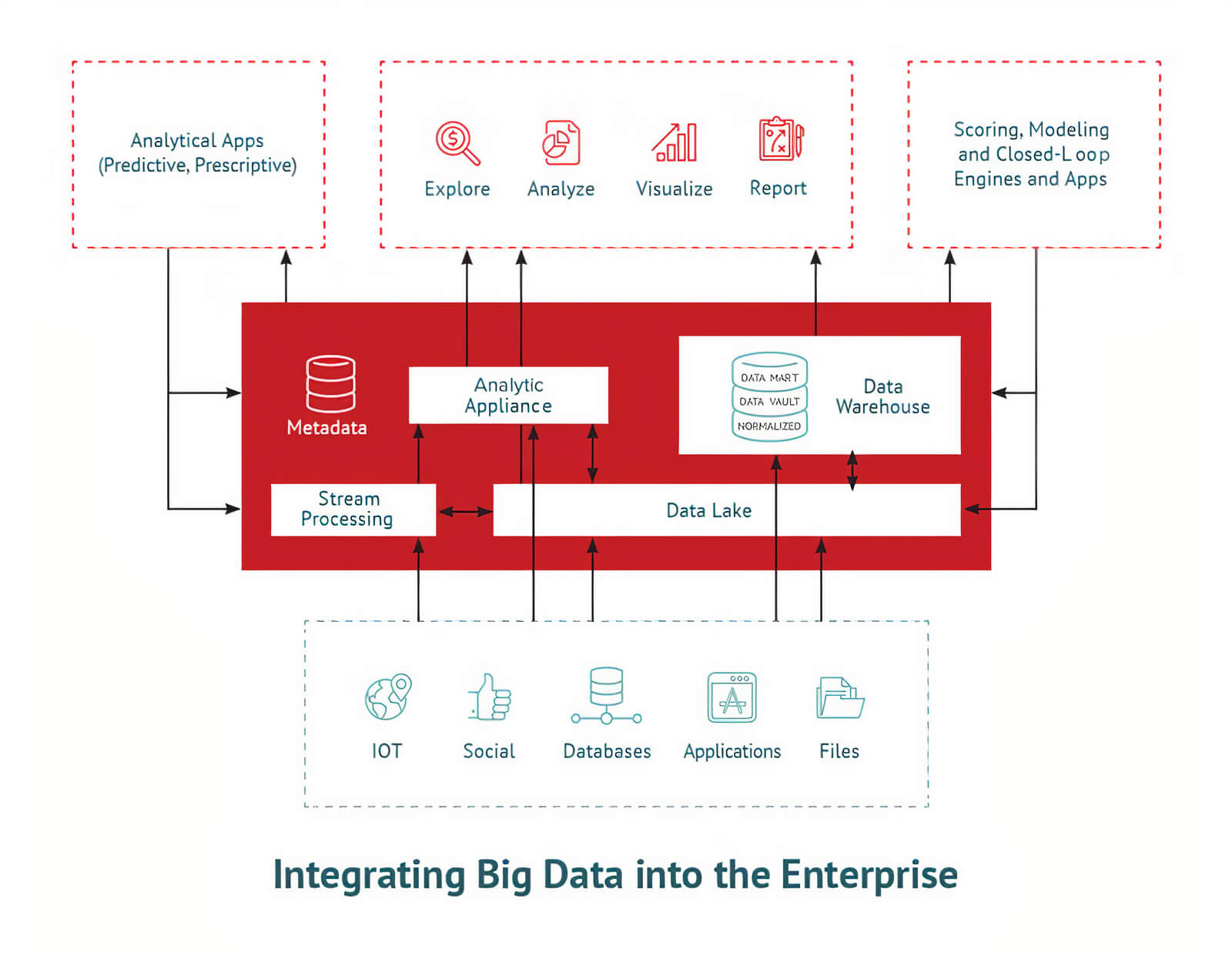 Big Data Integration Automation
Eliminate hand-coding and other repetitive, time-intensive tasks to fast-track big data integration and data management projects. Boost developer productivity and improve collaboration with the business.
Automating the Integration of Enterprise and Big Data
Speeds up big data development
Supports the integration of enterprise and big data
 Builds data lakes and big data platforms using standard open source projects, e.g., Hive, Sqoop
 Automates ingestion of data into target platform
Builds standard database and big data components – no black box
 Automated document generation for data scientists, big data engineers and end users
 Big data platform and scheduler integration ensure ease of use and up-to-date information
 Open and integrated metadata across both big data and enterprise solutions
 Supports agile and iterative development best practices
Learn more about our unique data productivity capabilities for these leading platforms
Big Data and Automation – An Expert Analysis
Listen to industry analysts and consultants provide their insights into the impact of big data on data infrastructure projects.
Krish Krishnan – Sixth Sense Consulting
Video
Krish shares his perspective on the evolution of big data integration within the enterprise
John Myers – Enterprise Management Associates
Video
John discusses the impact of big data on development.
Ron Powell – Powell Interactive Media
Video
Ron details the value of big data.
The Case for Big Data Automation
Learn how automation answers big data integration needs.
How WhereScape Supports Big Data
Read the Bloor Group report to learn how WhereScape supports big data.
Sensor Data Analytics in Manufacturing
Learn how an automotive manufacturer uses automation with big data to drive value.