Achieve Your Goals Faster with
WhereScape Data Automation

WhereScape is a best-in-breed data automation software that empowers developers and data modelers to respond with more efficiency to business needs. With WhereScape, you modernize your organization's approach to delivering data infrastructure.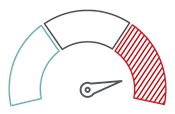 Deliver projects faster
Reduce time to production by 80% for on-premises or cloud data infrastructure projects with automated data warehouse design and prototyping.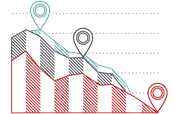 Cut project cost and risk.
Simplify, speed up and standardize development with automation to reduce data integration and data infrastructure project risk and cost.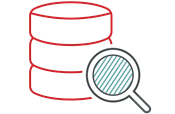 Know your data sources
Speed up the discovery, data profiling and documentation of data sources to bulletproof design and inform project contributors.
Rediscover the World's Most-Trusted Data Acceleration Tool
Become a Data-driven Organization
WhereScape has been honing its data automation software for 20 years. Now, it's the de facto standard in data automation.
When you leverage the power of WhereScape, you: 
Get better results at lower project cost and risk
WhereScape uses platform-specific best practices and automatically generates code that's native to your target platform. It simultaneously reduces code inconsistencies and improves productivity; on average, WhereScape delivers 100x more code than manual development.
Respond faster to business needs
WhereScape automatically updates all documentation as your teams work. You get full data source lineage, including track back, track forward, and impact analysis, so IT will always have an up-to-date and complete view of the data infrastructure.
Empower your people to deliver higher value work
WhereScape eliminates 95% of hand-coding typically required in data infrastructure development, enabling developers to focus their efforts on delivering value.
Please provide the following details and we will be in touch soon!
Best-in-breed
Data Automation Tools
From delivering data warehouses to Big Data integrations,
WhereScape provides automated solutions that help your organization simplify workflows and shorten development lifecycles.
Measure time to production in days, not months.

Quickly and easily plan, model and design all types of data infrastructure projects. Use sophisticated data discovery and profiling capabilities to bulletproof design and rapid prototyping to collaborate earlier with users.

Fast-track the development, deployment and operation of your data infrastructure projects. Dramatically reduce the delivery time, effort, cost and risk of new projects, and better position projects for future business change.

Make Data Vault 2.0 delivery a practical reality by automating the entire life cycle. Speed up initial development time by two-thirds, iterate rapidly, respond quickly to change, and improve maintainability.
Supported Platforms
WhereScape is compatible with AWS, Google Cloud, Azure, and even on-premises databases. Plus, it adapts to the latest platform functionalities and capabilities. That's why WhereScape is such a great choice; it's flexible enough to work with your existing environment and makes any future changes a breeze!