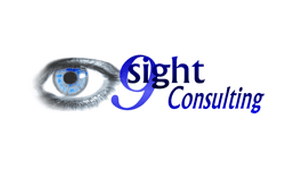 USING WHERESCAPE CUSTOMER EXAMPLES, THE PAPER OFFERS CLEAR BUSINESS AND IT RATIONALE FOR ADOPTING DATA WAREHOUSE AUTOMATION ACROSS DIFFERENT BUSINESS TYPES AND SIZES.
Data warehousing pioneer Dr. Barry Devlin has published a new white paper that offers clear business and IT rationale for adopting data warehouse automation. The white paper, BI, Built to Order, On-Demand: Automating Data Warehouse Delivery, uses examples from WhereScape customers Delta Community Credit Union, Learning Care Group and Union Bank to illustrate the benefits of data warehouse automation across very different business types and sizes.
Devlin is among the foremost authorities on business insight and one of the founders of data warehousing, having published the first architectural paper on the topic in 1988. With over 30 years of IT experience, including 20 years with IBM as a Distinguished Engineer, he is a widely respected analyst, consultant, lecturer and author. 
"In today's fast moving business and slimmed down IT, the traditional development approach is often no longer fit for purpose, Devlin said. "The quiet but conspicuous evolution has been in the ease with which these projects proceed—that evolution has been data warehouse automation," Devlin said. "Data warehouse automation is central to delivering both high quality decision making information and extreme agility in reacting to ever-changing market needs."
Devlin said the benefits of data warehouse automation accrue over three distinct areas: 
The approach provides a good balance between data quality and time to value by eliminating unnecessary gaps and hand-overs in the integrated design and delivery process. "This benefit extends from initial concept through ongoing maintenance and upgrade of the warehouse or mart," Devlin said
By simplifying and streamlining the design and development tasks of IT, business sees immediate benefits from data warehouse/mart projects: earlier delivery of better deliverables with lower business involvement costs.
A new collaborative relationship emerges between business and IT that drives more innovative and successful future BI developments. 
"As the scope and variety of data used by business expands, and further emphasis is placed on data driven decision making, it becomes ever more imperative that the core business information in business intelligence systems is of both high quality and extreme agility," Devlin said. "Data warehouse automation products have matured to the stage where they are appropriate from the smallest to the largest implementations and are central to delivering on both of these aims." 
WhereScape Customer Quotes
"WhereScape's integration and best practices empowered us to take on a large implementation that quickly delivered value to our stakeholders. The agile, iterative development approach is ideal for us, because it helps us quickly adapt as our business needs dictate."
Su Rayburn, AVP Information Management & Analytics, Delta Community Credit Union
"WhereScape enabled us to design, develop, document and deploy a production-ready solution in eight weeks. Using traditional data warehouse development methods would have taken us six to eight months"
Ryan Fenner, Data Solutions Architect, Union Bank.
"WhereScape was a key ingredient in enabling LCG to deliver an information delivery platform with a limited budget and short time to execute that will continue adding and maintaining the agility required to serve the company's needs for business intelligence"
Ahmad Malik, VP Technology, Learning Care Group
You can read Devlin's white paper, "BI, Built to Order, On-Demand: Automating Data Warehouse Delivery" here. 
About WhereScape
WhereScape designs, develops, sells and supports WhereScape 3D, the industry's first data warehouse discovery tool; and WhereScape RED, the industry's first and best integrated development environment for building, deploying, managing and renovating data warehouses and analytic systems. WhereScape's products are used in every kind of today's commercial environment: from normal-form enterprise data warehouses and data vaults, through user access layers and tiers of dependent data marts, to standalone data marts and reporting systems.
More than 700 customers are active and satisfied users of our technologies, and report that with WhereScape's products they are able to build data warehouses with fewer people, few if any diversions, missed deadlines or unmet user expectations, and in record time: in days or weeks, instead of months or years. WhereScape has offices in Portland, Oregon; Auckland, New Zealand; and Reading, UK. For more information, please visit wherescape.com.
All products or company names herein may be trademarks of their respective owners.