Information deluge both opportunity and challenge. "It's a war of data and the smart organisations are using data as their secret weapon," says Michael Whitehead.
EXECUTIVE SUCCESS: DATA IS POWER, IF YOU CAN FIND IT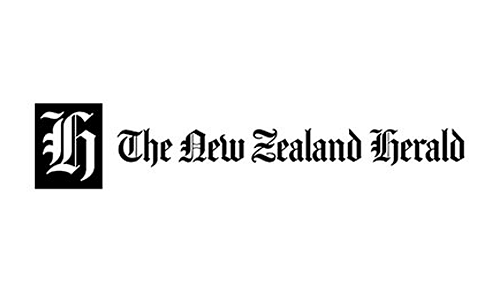 It's a war of data and the smart organisations are using data as their secret weapon," says Michael Whitehead, chief executive of data warehousing specialist WhereScape.
Rallying armies of data to inform business manoeuvres not only reduces risk but can provide a strategic advantage if you have more information than your opponents, says Whitehead.
Using data to make business decisions is hardly new, but what is changing is the sheer volume of data available internally and externally and the rising cost of running systems to wrangle all that information.
For around 15 years, WhereScape has been creating automated systems to gather and manage data.
It cut its teeth on mid-market companies, typically the size of its New Zealand client base, which includes Auckland DHB, ASB, BNZ, Fletcher Building, SkyCity and Air New Zealand.
Now it's catching the eye of bigger players in the market.
WhereScape's Portland-based vice-president of corporate development, Marc Demarest, says new clients such as supermarket giant Tesco have typically been gathering data for years, but the hand-built IT infrastructure they previously relied on has become expensive to maintain.
When the economic meltdown hit in 2008, the global giants slashed business costs, including the IT teams used to manage data warehousing, says Demarest.
After firing a bunch of staff, those firms began looking for lower cost, automated software for data warehousing and encountered WhereScape's offering, he says.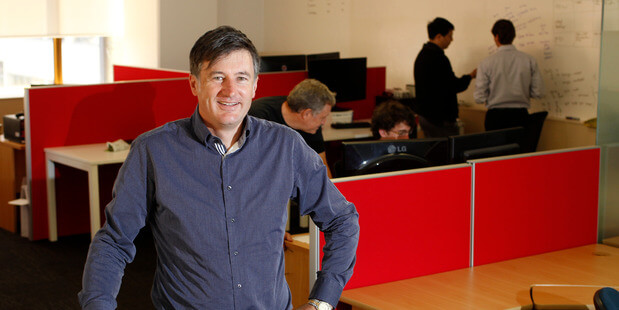 Senior businesspeople aren't always data-orientated, says Michael Whitehead. Photo / Chris Gorman
The value in the data is asking the right questions and Whitehead says the problem the industry has always had is that gathering the data together is so time consuming that sometimes when the initial answer raises further questions, the easiest response is to just guess.
The solution WhereScape provides is to ensure the data gathering - traditionally a long-winded, expensive part of the operation - is as flexible as the decision-making requirements at the front end.
WhereScape structures data within a "set of guard rails" that at minimum prevent bad decision-making, crucially important when it comes to massive data sets that are likely to include unverified or "dirty data" sourced outside the business.
"The traditional answer in the market today is 'well, we're just going to dump it in this deep pool and everybody strip down, dive in and get what you need', which is a scary idea when you really start to think about what that means," Demarest says.
He says that without some structure, it's quite possible to derive radically different answers to the same question.
The likes of call centres and manufacturing floors have been relying on data for operational decision-making for years, but how switched on are the people at the top of companies?
"I'm seeing some CEOs that are really data oriented and some that are really marketing oriented and brand oriented," says Whitehead.
"I'm not convinced yet that it is considered an essential skill.
"It's still 'I rely on my gut feeling'.
"I don't think that generation has come through, being data-oriented all the way."
Demarest says this is in direct contrast to the younger generation who have grown up in a world with huge volumes of accessible data that they've used to make decisions from what first car to buy to which video game to play next.
He says when these kids become employed by first-world organisations they get mixed messages as they see older people make, and often get rewarded for, data-free decisions worth many millions of dollars.
"That transition is happening but I think it is going to be 20 years before people who don't use data in decisions are penalised for that," Demarest says.
The move to faster and cheaper data warehousing solutions has meant changes at WhereScape.
The company, which has offices in Britain, as well as the US and New Zealand and a client list topping 700, has doubled staff since 2012, to around 80 now.
Most of that growth is now overseas, a focus for the firm since its early days when its goal was to land a US client and fill a PowerPoint slide with well-known logos.
Estimates put WhereScape's turnover at between $18 million and $12 million.
"In tech you can't be world famous in New Zealand any more - there is only world famous," says Whitehead, who was a category winner in this year's EY Entrepreneur of the Year awards.
The challenge that comes with that growth is ensuring the company culture - the way it operates, talks to customers and the way it wants to be talked about by customers - permeates into those international markets, he says.
"As you grow and as you start getting success, you start getting more knockers as well, which are competitors coming out going 'yep, they've got the right idea but they're going about it the wrong way', so you get more focus on you," he says.
"It's a maturing of the business.
"You're in the real world now; it's tough."
Reference: NZHerald