Forcea are using WhereScape to dramatically increase data warehouse development time; enabling them to spend more time performing valuable data analysis for their customers.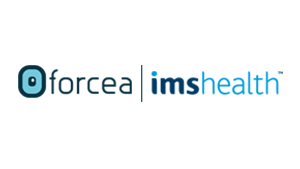 WhereScape, the global leader in Data Warehouse Automation, announced that Forcea has selected WhereScape RED and 3D to build and maintain data warehouses for its HealthReport solution, an integrated decision-support tool serving more than 30 hospitals.
Forcea provides ready-to-use analytical decision-support applications that are utilised by over 60 organisations within the healthcare industry. Forcea HealthReport is a comprehensive solution that integrates relevant decision support information into a predefined and consolidated data warehouse. Available modules within HealthReport include Patient Admission, Discharge, Transfer, Invoicing, Pathology, Finance, HR Planning and Pharmacy.
Forcea intends to better serve its customers by offering leading decision support solutions that enable hospitals to increase efficiency. Additionally, Forcea is able to spend more time developing enhanced analytics to meet its customers increasing needs by automating the development and maintenance of its data warehouses.
"With WhereScape we are able to work smarter; by automating a lot of the tasks required to build and maintain data warehouses we are free to take the time to deliver even better analytics to our customers. The Forcea and WhereScape partnership is seen positively by our customers, they view it as a way to getting more value out of their existing technology."
Sebastien Dubrulle, Senior Principal, Forcea
WhereScape enables the planning and building of fully functional data warehouses in a matter of days or weeks, saving time and money. It supports multiple database platforms*, automatically creates documentation each time a change is made and is cost effective to maintain.
"Forcea is joining an ever increasing group of forward thinking organisations that understand how Data Warehouse Automation can increase productivity, accelerate the delivery of reporting and reduce costs. By using WhereScape, Forcea can further increase its competitive advantage, particularly when rolling out WhereScape to its entire customer base." commented Roger Walton, VP EMEA, WhereScape.
*WhereScape Supported Platforms include Teradata, IBM Netezza, Oracle Exadata, IBM DB2, Greenplum and Microsoft SQL Server.
ABOUT FORCEA
Based on its market knowledge, Forcea is currently assisting over 100 organisations in the results-focused management of their policy information by providing ready-to-use analytical applications that support their decision-making. These solutions have been created as the result of the intensive collaboration of 43 dedicated experts in policy information at Forcea and its clients. In all, these experts have a combined 350 years of experience in the area of policy information and associated business support. Forcea has also developed into an accredited training centre where almost 30 public training courses are held each year. Forcea invests in excess of 15% of its revenue in R&D, more specifically in developing new solutions, services and methodologies. The organisation is also well known for its outstanding helpdesk operating in 3 languages. Forcea is part of IMS Health.
Visit www.forcea.be