The company, which has been around since the late 90s, started with two personnel. Now, it counts around 70 employees spread across the world, with its products being sold in around 15 countries.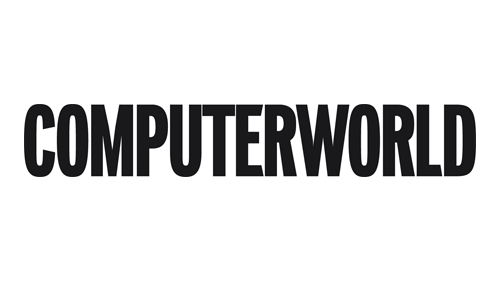 Home-grown data warehousing specialists, Wherescape, is targeting global expansion, even as it continues work on the product side and changes the way it gains business.
"We recently opened an office in Singapore. Our focus is South East Asia to start with. You have to really manage growth. It is hard, you can't just bite off everything. Our totally new markets are mainland Europe and Asia. We have customers in both but we have never had operations there. Our first mainland Europe person started in Belgium recently. There is a lot happening in the company," says Michael Whitehead, CEO and founder of Wherescape.
"Our growth can be considered to be in two phases, although they overlap. The phase we are on now is moving from push to pull. We have traditionally found our customers in trade shows, and in most cases we are educating them on the firm and the product. We want to turn that around so customers have already heard of us and they are calling us actively to come in and help them with their data warehousing problems.
"The next thing we are really pushing on is big data. It is an interesting place at the moment. Look at all the metaphors of data science. Companies don't run their businesses on science experiements, they run their businesses on follow-the-money mode. That is not here for the mainstream in big data yet. But it is coming. And so we have to make sure that as people follow the money on big data that we are right at centre of that."
Michael Whitehead, CEO | WhereScape
The company, which has been around since the late 90s, started with two personnel. Now, it counts around 70 employees spread across the world, with its products being sold in around 15 countries.
"Our first product was Red. Red makes building a data warehouse much faster and more efficient. And from the beginning the premise is that you will want to make changes to it. So the solution handles it that way and make it easier for customers to modify once it is up and running.
"Our 3D solution is relatively new. It helps customers understand the time, costs and quality factors of a project based on the data that is available and their requirements. Based on its calculations, customers can take a call on whether a project will deliver what they want of it, or whether they should hold it for the moment," says Whitehead.
According to him, the firm is still in the process of defining user cases and building functionality into 3D, for which the firm sees huge potential.
"We notch around $21 million in revenue now. We have always been a profitable tech company. All our developers are here in NZ. We do a lot of short-tail consulting in international markets, and do long-tail consulting in NZ. The former is where we work with customers on training or a single project, while the latter is strategically aligning to help the firm over the long term," says Whitehead.
Though most of its sales is done directly, the company does work with select partners in all the markets that it operates in.
"We have a number of resellers here. Guys like Montage out of Christchurch. The value proposition of our software is that we are going to save you a bunch of time and therefore money on building a data warehouse. If the resellers are implementation people, if you are worried that by automating it you are going to cut billable hours, then we don't' want to talk to you. That's because they won't use it properly and they won't position the solution properly," states Whitehead.
As the firm grows, and more interesting projects come into action, there is serious consideration about setting up a developer base in the US.
"Finding the right skills in NZ is extremely difficult. When we look at what we want to do, and look at how far we want to go – we do worry about whether there is a strong enough core in the country to support that. We are seriously looking at development in the US. Closer to custoemrs, access to bigger base.
"Developers are absolutely critical for us. It will be expensive. But if you are talking about not being able to get people, then price does not matter," concludes Whitehead.