As leaders, we are often faced with organizational fear arising from the mainstream narrative told that automation is coming to take away jobs. It's a fear we've heard time and time again, yet history has shown it's not well-warranted. The Industrial Revolution of the late 19th century "replaced" many traditional jobs with machines, yet U.S. unemployment in 2018 was almost identical to what it was in the 1920s despite organizations having more machines and automation now than back then.
However, in our current age, leaders of IT organizations are facing this fear from their teams more commonly than perhaps ever before given the rapid rise of technologies such as machine learning and artificial intelligence (AI). A projected $15.7 trillion boost to global GDP by 2030 from AI and automation gives credence to need that we, as leaders, address this newest round of the age-old narrative head-on. Succeeding in the age of automation will be all about how we approach the cultural and technological shift required within IT.
Why is automation increasing in its criticality? It's not just about the evolution of available technology but also the ever-increasing and overwhelming challenges that businesses today are facing. Stock markets evaluate public companies on a millisecond-by-millisecond basis. It's a competitive environment, and in order to remain at the forefront of an industry, businesses need make the best decisions in the shortest time possible.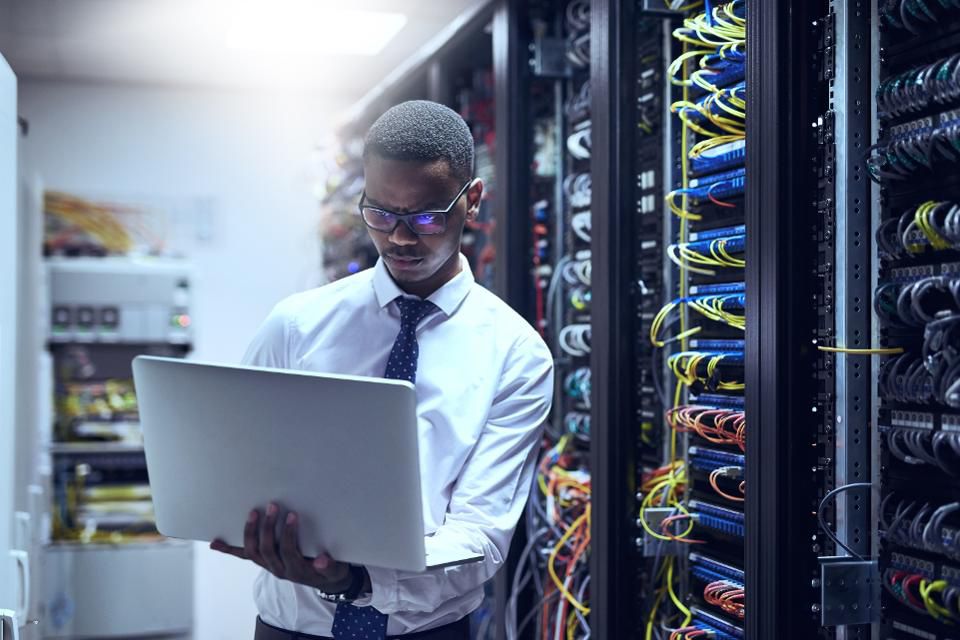 As a result, business demands from all departments, but in particular from IT, are on the rise -- especially for actionable data. This demand is being met with the appointment of new data-centric roles like CDOs (chief data officers) and data scientists, but new roles alone can't close the gap. Existing teams, even with the most highly skilled IT professionals, are requiring new agile approaches and tools to address the increasing velocity of business requests and the high potential for burnout and project failure.
This is where automation can help rather than hinder or destroy. Instead of a world where automation replaces IT team roles, we can use it to augment and empower existing teams. In particular, IT teams can use automation to offload their manual, repetitive and, frankly, most dull tasks to instead spend more time focusing on the more interesting, strategic or evaluative aspects of their roles. In an era when businesses are consistently pressured to move forward, it's imperative teams are consistently looking for new ways to do the same. IT teams cannot position themselves to deliver more tomorrow when they are mired in how to keep up with today.
But even if your company has looked past the notion that automation is going to take away jobs, it's still important to learn how to navigate your IT workforce in the age of automation.
From a CEO perspective, there are two big questions that we should be asking ourselves about this automation-augmented age: What should my expectation be out of an automation-augmented IT organization, and how can I best support IT in this transition?
In terms of expectation, CEOs should be looking at automation, AI and machine learning as systems that work alongside existing resources. There's been a tempting trend to view AI in particular as a magic black-box solution that churns out value. But that's simply not the case. Instead, CEOs should be advocating for approaches and automation investments that reduce the timeframe for implementing new agile solutions and better enable IT teams to succeed within shorter timeframes, even on strict budgets.
As business leaders, we know the importance of getting our teams onside for big shifts like the one that IT automation offers. Taking a staged approach to minimize disruption and uncertainty with any automation project is wise, but equally important is to invest in the future capability of our existing teams. Seventy percent of IT professionals are not completely confident they have the necessary skills for today's IT environments, while nearly 8 in 10 (79%) say that day-to-day IT tasks take up time that could be earmarked for career development. First, automation, applied sensibly, can reduce this task-sprawl. Second, investing in existing IT employee talent and skill development helps ease uncertainty about how automation will impact the workplace. Training employees to implement and work alongside automation-augmented systems businesses will be of benefit to employees personally, to the IT team as a whole and, ultimately, to the organization at large.
So, how to begin? I would encourage you to sit down with your CTOs and CIOs and discuss ways in which automation will factor into existing business modernization plans, making sure to take a look at what resources or cultural changes are needed to accompany the shift. Fostering a culture of change and an awareness of the positive impacts automation can offer both at an organizational and at a personal level (alongside a real, and apparent, commitment to employee development) will not only reassure your IT workforce but also set a path to make the most of the value automation can offer.
Automation can help to propel us forward if we don't allow our worry and fear to hold us back.