What do operating tables, honey harvesters, needle free injections, light aircraft tracking systems and a rocket into outer space all have in common? They are all New Zealand Innovations! Finalists were announced today for the 2014 New Zealand Innovators Awards.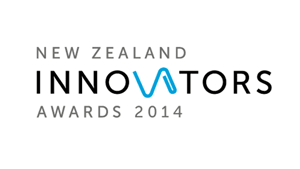 This year has seen some of the most inspiring entries, from across a broad range of industries. Entries increased a staggering 60% on last year indicating that "innovation and commercialisation in New Zealand is alive and well," says New Zealand Innovation Council CEO Louise Webster.
"We are seeing more and more businesses in New Zealand with a global outlook, that are seeking global opportunities, collaborating with global partners and commercialising technologies across multiple industries and sectors," says Webster.
The Awards are an initiative of the New Zealand Innovation Council and are strongly supported by foundation sponsors Bayer New Zealand, Idealog and Ideas Accelerator Ltd.
Bayer New Zealand Managing Director Holger Detje, says the aim has always been to recognise great kiwi talent and the commercialisation of New Zealand products and services.
Other award sponsors include James & Wells, 3M, Alcatel Lucent, Datamine, NZ Trade and Enterprise, AUT University, Yealands Wine Group, Tangible Media, Dominion Breweries, Radio Live and Waterfront Auckland.
The winners of the New Zealand Innovators Awards 2014 will be announced at the awards ceremony and cocktail evening held at SHED10 on Wednesday October 15. For more information or to purchase tickets to the awards event, go to www.innovators.org.nz.