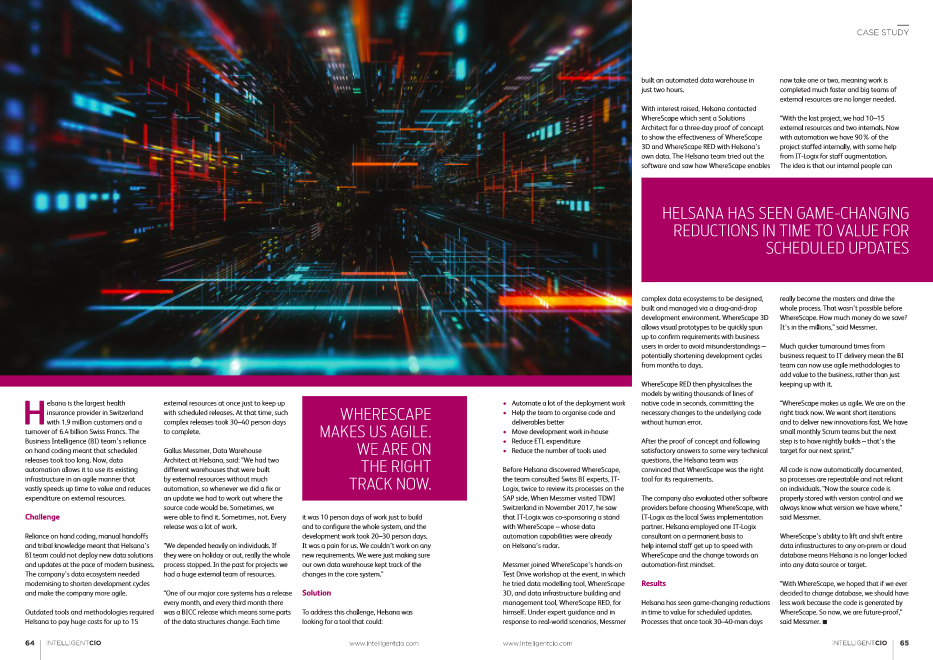 Read the full article here
Data automation is a key part of maintaining efficiency within business processes.  Helsana's data ecosystem needed modernising to shorten development cycles and make the company more agile. Gallus Messmer from Helsana features in this digital edition of the Intelligent CIO Magazine. Discover how Helsana reduced time for scheduled releases and millions saved with data automation.
To read the full article head to page 62 in the Intelligent CIO digital magazine here.