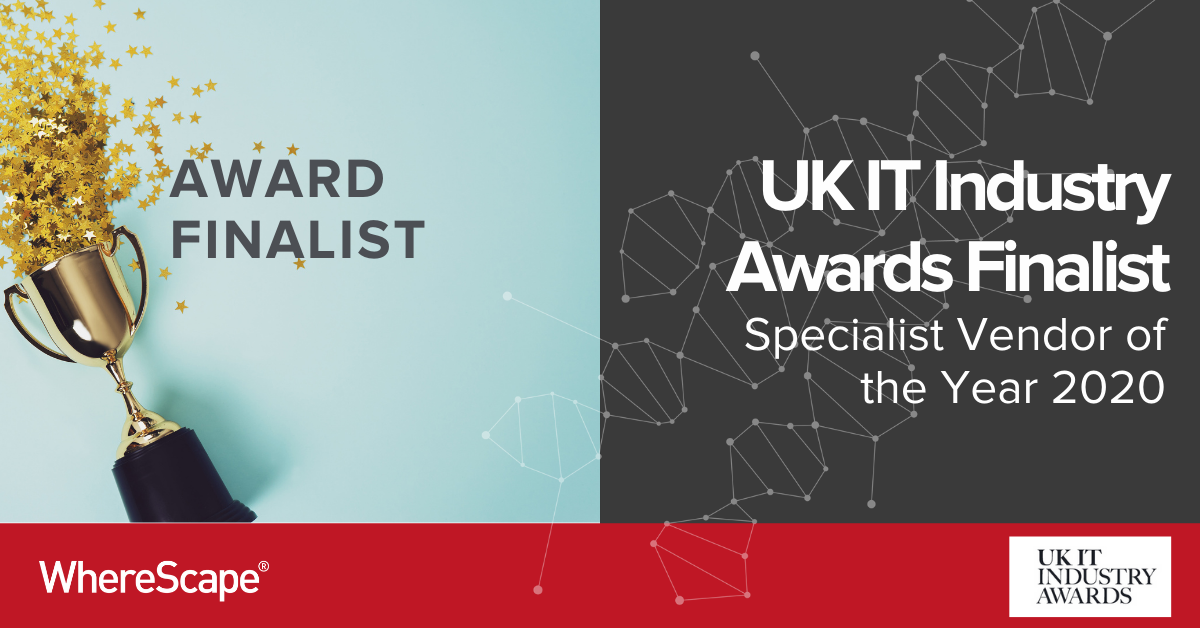 We are delighted to announce we have been selected as a finalist for the Specialist Vendor of the Year award 2020.
The UK IT Industry Awards are the largest and most well-known event in the technology industry calendar, hosted by BCS, The Chartered Institute for IT and Computing magazine. The awards celebrate organisational and individual excellence, recognising those who are inspiring the next generation of IT professionals and helping to shape the future of IT, technology and digital society.
The awards acknowledge how important IT is to businesses and individuals globally, especially in light of the coronavirus pandemic. Now more than ever, we should recognise and reward the IT professionals behind these services: the vital workers ensuring people and businesses stay connected during this crisis. 
"Now I can actually go on vacation and I don't have to read my emails. I don't have to get up at six in the morning, because WhereScape does it for me."

– Torgil Hellman, Chief Architect, Atea

The Specialist Vendor of the Year award recognises excellence in the provision of IT systems by a specialist supplier that has achieved significant business success in the past 12 months. Finalists in this category must have been able to demonstrate high levels of customer satisfaction and business benefits from the users of its products and services. 

"Helsana has seen game-changing reductions in time to value for scheduled updates... Now with automation we have 90% of the project staffed internally and the idea is that our internal people can really become the masters and drive the whole process. That wasn't possible before WhereScape. How much money do we save? It's in the millions."  – Gallus Messmer, Data Warehouse Architect, Helsana

Data is in our DNA. WhereScape helps IT organisations of all sizes use automation to design, develop, deploy, and operate data infrastructure faster so that hand-coding and other repetitive, time-intensive aspects of data infrastructure projects are eliminated, and data warehouses, vaults, lakes and marts can be delivered in days or weeks rather than in months or years.

"It's less hands-on now it's automated, as it should be… Now we're spending time on what we should be doing rather than supporting things that should be working on their own." – Will Mealing, Head of Data & Analytics, Legal & General

The 2020 winners will be announced at the virtual awards taking place on Wednesday 11th November 2020.