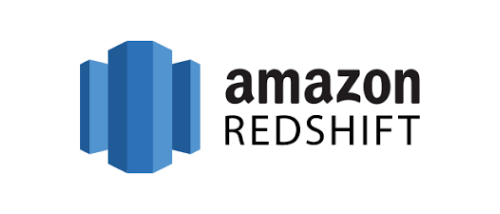 Eliminate time-consuming manual tasks and reduce risk by unifying, simplifying, and streamling the management and security of Amazon Redshift Workspace with WhereScape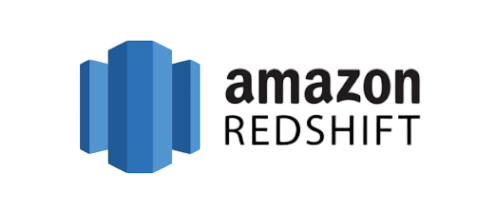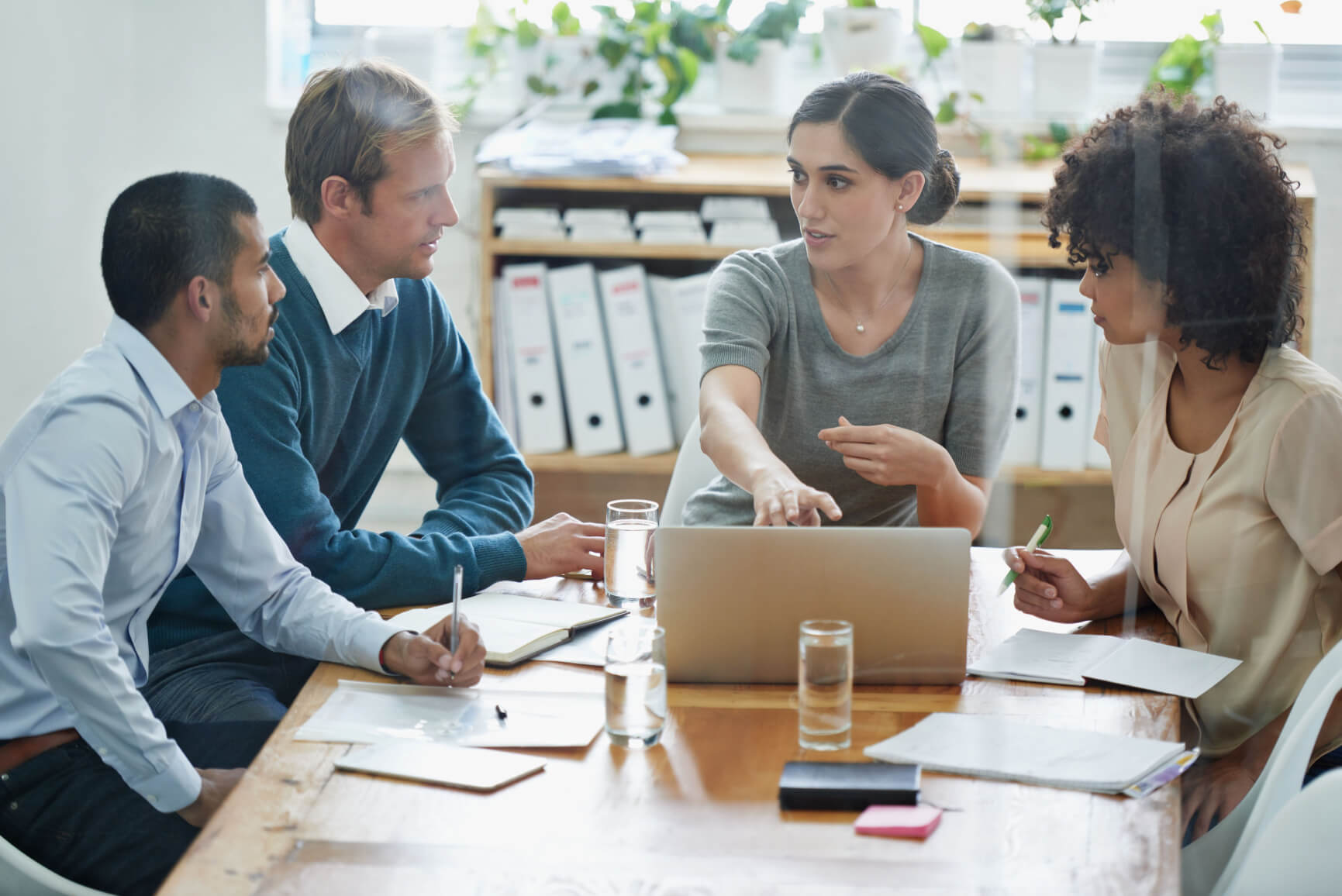 Migrate Infrastructure to
Amazon Redshift
Migrate existing server data infrastructure with even massive amounts of existing data on time and error-free with automation.
"We relied on WhereScape automation to reduce the complexity and risk of the migration, while accelertaing the project timeline."
– Nathan Griffiths, Data Services Platform Lead, Xero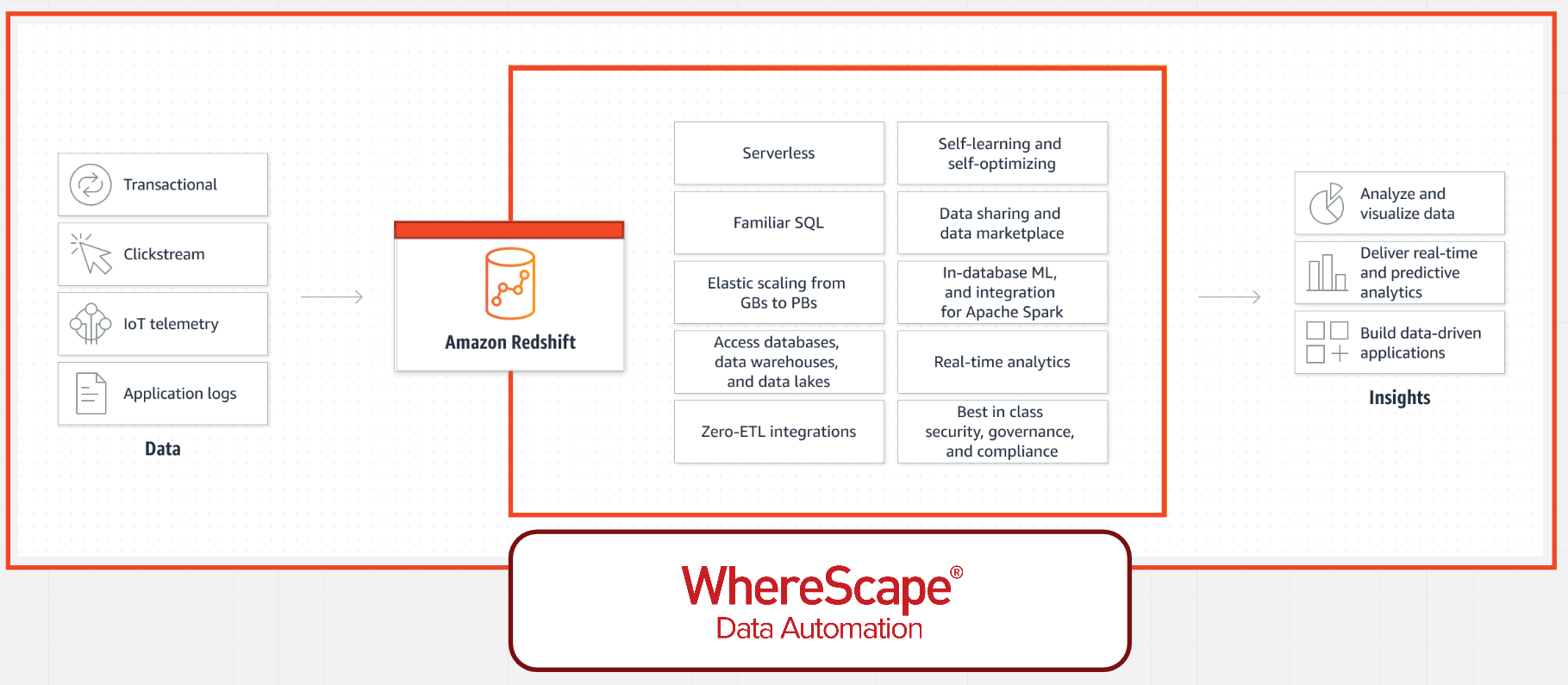 Enable Amazon Redshift for
Big Data Infrastructure
Easily migrate and integrate terrabytes of data throughout your data platform. WhereScape's tools greatly enable big data and data science approaches for gleaning greater insight from the data platform.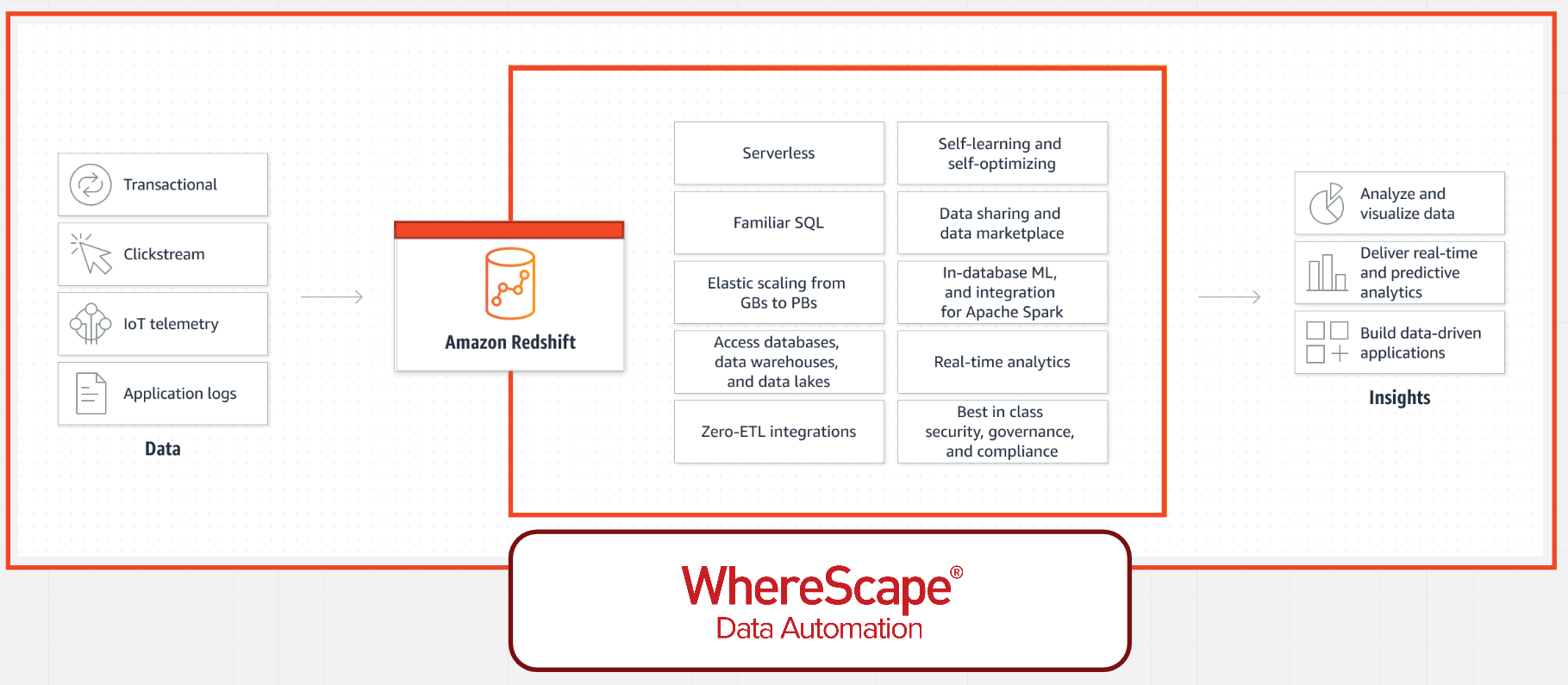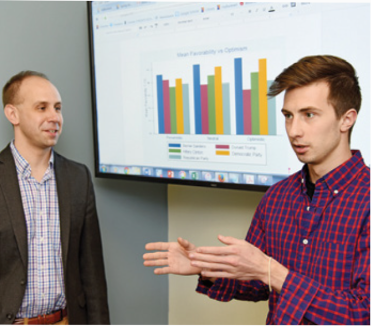 Automate AWS DBaaS for
Cloud Data Infrastructure
Build and automate cloud-based data infrastructure platform running on AWS's database-as-a-service offering, Relational Datbase Service, using popular tools such as Microsoft SQL Server.
"We can build data models much faster than previously and much faster than using a traditional ETL tool."
– Ken Flerlage, Business Intelligence Functional Architect, Bucknell University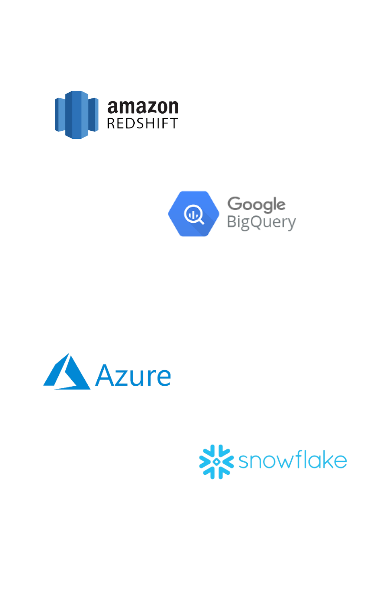 WhereScape Supported Platforms
Seamless Integrations Across Dozens of Data Sources and Platforms
Easy build no-code automated workflows with access virtually every data modeling architecture and methodology across dozens of data sources and platforms to meet the unique needs of your business.