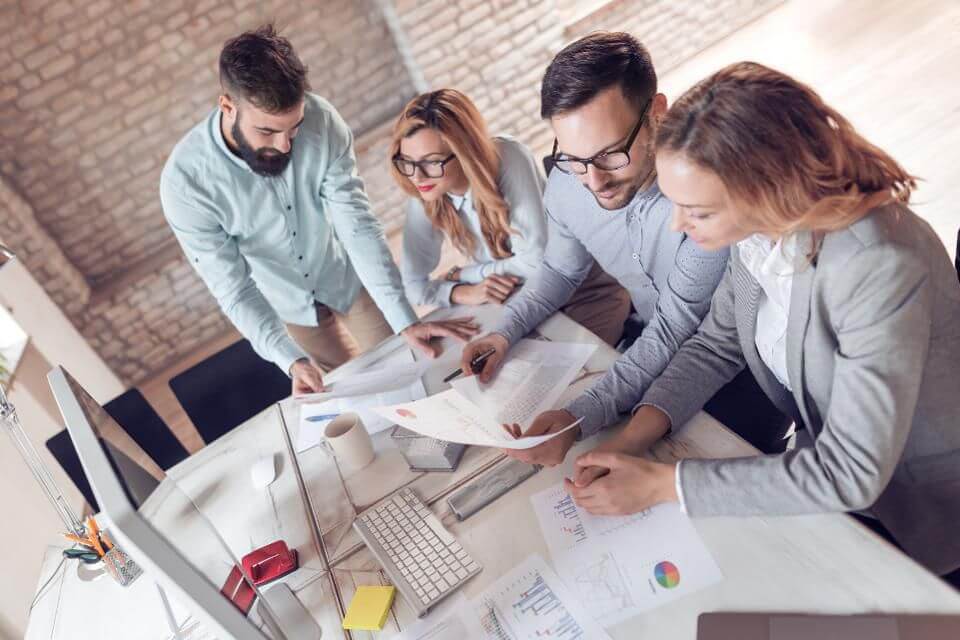 The human body is a remarkable conduit of information. Nerves, synapses and blood vessels transport a plethora of mission-critical information to every organ in near-real time. If we feel hunger, we know to eat. If we feel cold, we find a way to warm up. So what would happen if we were only able to process that data in blocks, once an hour, day or week? The short answer is "nothing good."
Data Is The Air Your Business Breathes
In the business world, it is a similar story. With more than 2.5 million emails sent every second, information moves and changes quickly. Following recent booms in Internet of Things (IoT) usage and social media, this problem is only becoming acuter, and responding to situations with the right information at the right time is becoming a significant challenge for businesses.
Traditional business insight is derived from batch-based data flows, which may be drawn and provided by the IT team on a regular basis. This is perfect for efficiently processing very specific, relevant data that is not time critical. Analyzing historical trend data, processing billing statements or reporting monthly earnings are all good examples of where batch-based processing is ideal. However, it is less useful for more vast, ephemeral real-time data flows from sensors, social channels or the stock market. The value of this data is largely in the identified trending and anomalies found at or as close to the point of collection as possible.
If you are a customer experience executive, you need to know what the current sentiment towards your business is on social media. If you are monitoring a production line in a factory with smart sensors, you want to know the latest production specifics and any faults in real time. No matter how much historical data you gather from these types of data streams, batch-based data processing will never be able to provide business users with these types of insights when they need them. Similarly, systems that deliver large-scale, data-driven technologies such as machine learning and advanced analytics need to be fed data constantly, in a way that only real-time streams can successfully achieve.
In an era where CIOs prioritize digital transformation as second only to growing the market share in their top business objectives for the next two years (Gartner CIO Agenda 2018), successfully harnessing these new data streams is integral to delivering a fully comprehensive data-driven strategy -- and to keeping vital information pumping through your organization.
Keeping The Blood Flowing
Businesses need to find a way for the IT team to enable the business function with these new types of information, but in a manner that aligns the IT department's skills and priorities. This means being able to pull together a variety of data sources -- both real-time and for discrete time periods -- into an infrastructure that makes it available automatically to the right business users at the right time. Automation offers this by reducing the time needed to understand the varying new data sources, then developing and deploying an infrastructure that successfully delivers these real-time analytics to the business. This is integral to digesting the ever-increasing volumes of information -- and new data sources and types -- at a speed that matches or even outpaces the business demand.
The Benefits Of A Life-Like Business
The benefits of a data-breathing, information pumping company can be seen in every business cell of the organization's body. In customer-facing divisions, professionals can respond to trends and situations in real time -- whether that's a stock market change, competitor news or a tweet going viral. In the backend, AI and machine learning technologies can constantly mine and learn from the data streams to generate insights. By demonstrating to customers that the business is on the proverbial pulse, organizations will not just be able to make smarter, data-driven decisions, but they will also be able to win customer trust by proving they are indeed the industry leaders they claim to be.
Organizations will need to act now to address the diverse challenges of hybrid data sources -- both real-time and batch-based -- and ensure they are effectively processing and utilizing the insights these data sources offer in the most cost-effective, time-efficient manner. Automation has already had incredible success streamlining batch-based data, with significant reductions in the data warehouse life cycle, and businesses stand to benefit from applying the same approach to their real-time data streams. Successfully implementing both real-time and batch processing methods for the right types of data sources is one of the key IT and business challenges of 2018. Businesses will need to consider how they can best combine internal expertise with new digital tools to make the most of it. Businesses can start by asking themselves the following three questions to help understand what digital tools and skills will be required:
Does your organization have a desire to move to digital transformation of data processing rather than relying on manual efforts when it comes to ordering, payment and other online processes?

Is your data infrastructure implementation strategy focused on smaller, agile project teams employing DevOps approaches, or is it focused on larger teams employing more traditional waterfall-oriented methodology?

Would it be beneficial for your organization to not only ingest and persist real-time data into your data infrastructure but to augment it with existing contextual data for more analytical value?
Based on the answers to these questions, organizations can begin to develop and implement an automation strategy. Building this into the foundations of a modern data infrastructure using automation will be imperative to keep the business breathing, and it will hopefully allow your business to grow.