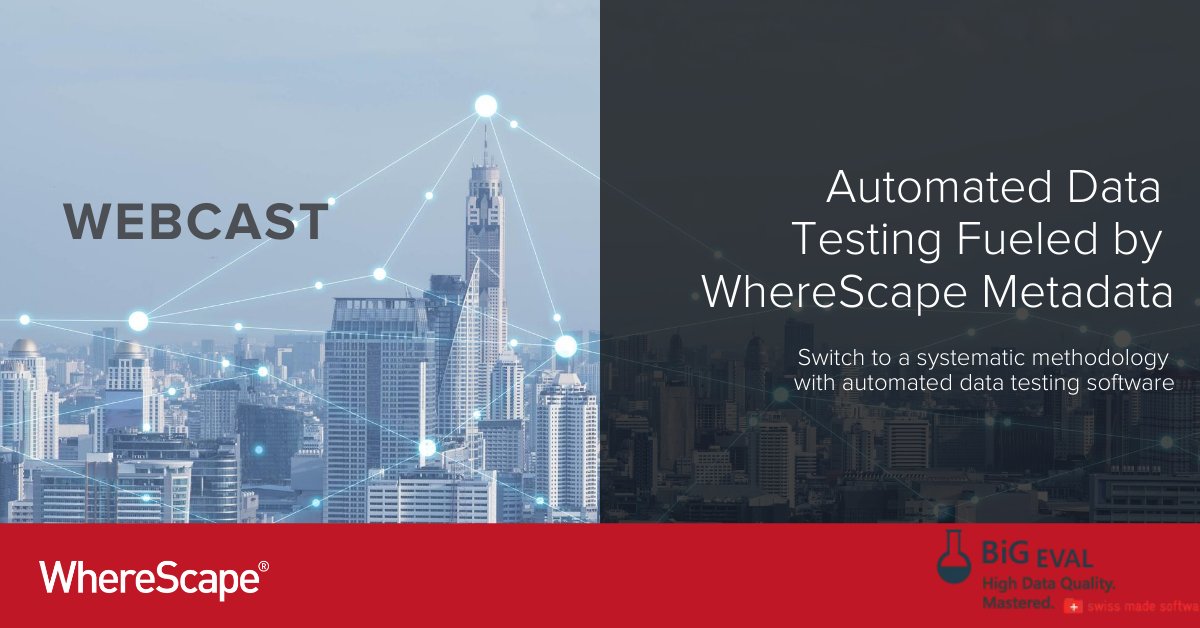 Do you still test data automation projects manually and sporadically? Why not switch to a systematic methodology with automated data testing software?
The combination of BiG EVAL's test cases and metadata generated by WhereScape Data Automation software gives you a standardized framework, ensuring that:
Testing becomes a central, regimented part of your project rather than merely an afterthought.
Your team produces higher quality projects and increases the business' trust in IT.
Manual, error-prone testing becomes a thing of the past.
In this 60-minute webcast, Thomas Bolt (CTO and Founder of BiG EVAL) and Raphael Branger (Principal Consultant Data & Analytics and Partner with IT-LOGIX) will show you how WhereScape and BiG EVAL combine to leverage the automation element of your data project and maintain a high-quality testing regime.
This webcast will show you:
How to build test cases for your Data Automation project to ensure implementation quality.
How automated Data Testing fuelled by WhereScape metadata uses automation to free your developers and testers from manual testing.
A practical demonstration of WhereScape and BiG EVAL working together on a real-life project.
You will see:

Introduction to WhereScape
Introduction to BiG EVAL Data Testing & the integration with WhereScape

 

(Thomas)
Live demo of BiG EVAL's Basic Features (Thomas)
Live demo of WhereScape and BiG EVAL Integration from a real-life customer project (Raphael)
Summary (Thomas)
Q&A
To view this webcast, please fill in the form below:
Your speakers for this webcast are:
Thomas Bolt, CTO, Founder, Managing Partner of BiG EVAL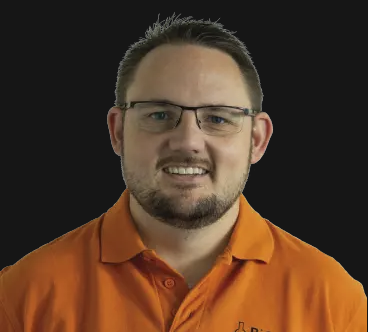 Thomas Bolt is the founder and managing partner of BiG EVAL. As the CTO he is responsible for the concepts and all technical belongings around BiG EVALs software solutions. He's an expert in measuring and optimizing information quality. Thomas Bolt is a Microsoft Business Intelligence specialist and a certified trainer as well.
Raphael Branger is a Certified Disciplined Agile Practitioner and a pioneer in adapting agile methods in the context of data and analytics projects. He works as a Principal Consultant Data & Analytics at IT-Logix in Switzerland with more than seventeen years of experience in business intelligence and data warehousing.
Raphael Branger, Principal Consultant of Data & Analytics at IT-LOGIX