Join us and our friends at Onebridge as they share how their evaluation of WhereScape resulted in a new partnership.

Onebridge was on a mission to find an ETL tool to save time on projects and automate the extensive process of data warehouse documentation. While evaluating WhereScape they were drawn towards the agile benefits, easy documentation, time to value and the support during technical training. Hear from Steven Estep, Senior Data Architect for Onebridge, share his experience vetting WhereScape and the future of this new partnership. This webinar will conclude with a demonstration of WhereScape RED.

Onebridge is a business intelligence, data consulting, and enterprise application development firm serving some of the largest government, manufacturing, healthcare, and financial services entities in the U.S. for over 14 years.
You will see:


OneBridge Introduction 

Wherescape Introduction

WhereScape RED Demo (45 min)

Q&A
To view the webinar please register now using the form below:
Your speakers for this webcast are: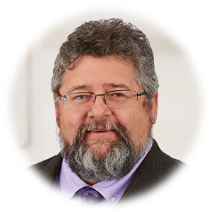 Steven Estep, Senior Data Architect for Onebridge.
Steven has been working in database design and ETL since 1983 and creating data warehouses since 2007.  He has developed solutions for healthcare, financial, manufacturing, fulfillment, and consulting industries.  You may have used one of his projects if you were a Boy Scout, or the parent of a Boy Scout, who placed popcorn orders.  Steven holds certifications with Microsoft for SQL database design and development.  He has presented on several SQL topics as a member of the Indianapolis Professional Association for SQL Server (IndyPASS).
Bryan has been building Data Warehouses since the 90's. He has been an Oracle DBA for over 20 years. Bryan started his career at NASA maintaining launch trajectories programs and has worked at large Financial Services companies, government agencies through startups.
Bryan Thomas, Solutions Architect for WhereScape.