March 26, 2021
This 60-minute webcast features a discussion between Rick van der Lans and WhereScape's Ramesh Panakkal on what sustainable data architectures are, their importance in this era of data-driven organizations, and how Data Warehouse Automation tools can help you build them. You will then see a 15-minute demo of WhereScape RED followed by a 10-minute Q&A session.
The following questions are addressed:
How does automation make taking risks more acceptable?
What advantages do sustainable architectures have for the business user?
What pain points does sustainable architecture solve?
What are the requirements for a sustainable architecture?
What are the differences between data warehouse automation and data architecture automation?
It is no longer adequate to design data architectures to meet current data requirements. New data architectures need to be sufficiently flexible to adapt to unknown future requirements. A sustainable data architecture can continue to meet changing business requirements for a long time because it is easy to adapt and scale, and fits with initiatives such as digital transformation and the growth of the data-driven organization.
Generating one component, such as ETL logic, a data warehouse, or the metadata, is not sufficient. It's important that the entire data architecture is generated. Developing sustainable data architectures using low-level development tools is technically possible, but time-consuming and error-prone. As is common in IT, code generators are needed to speed up development and really meet the above requirements. Data Warehouse Automation tools in particular offer the right functionality.
Speaker ​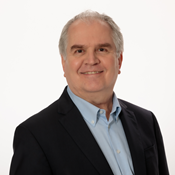 Rick van der Lans is a highly-respected independent analyst, consultant, author, and internationally acclaimed lecturer specializing in data architectures, data warehousing, business intelligence, big data, data virtualization, and database technology. He has presented countless seminars, webinars, and keynotes at industry-leading conferences. Rick helps clients worldwide to design their data architectures and assists them with selecting the right products. More recently, he published two books on Data Virtualization: Selected Writings and Data Virtualization for Business Intelligence Systems. In 2018 he was voted the sixth most influential BI analyst worldwide by onalytica.com.